SBI Holdings CEO To Join Ripple's Board Of Directors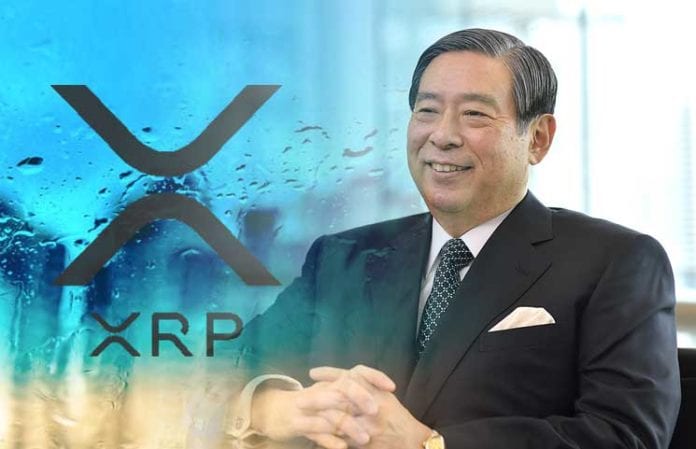 Ripple seems to be making some important moves in the crypto space.
The San Francisco-based company has been enjoying a lot of success this year and bagged more essential partnerships.
More than that, the company's solutions for cross-border payments have been recognized more and more, and Ripple is slowly becoming a viable alternative to the traditional payments system SWIFT.
Even if banks and financial institutions have used the latter for decades, it became flawed.
Ripple's solutions are offering almost instant transactions, safer and cheaper ones as well.
We recently reported that Siam Commercial Bank said it made a cross-border payment using Ripple's tech and this managed to drastically reduce the transaction time from 2 days to 1 minute.
This development highlights how efficient Ripple's technology is, without a doubt.
CEO of SBI Holdings to join Ripple's board of directors
Anyway, the latest news is that the CEO of Japanese financial giant SBI Holdings, Yoshitaka Kitao will join Ripple's Board of Directors.
SBI first invested in Ripple back in 2016, and Kitao has been a fan of Ripple and XRP enthusiast ever since.
"Mr. Kitao is also a pivotal player in the joint venture between SBI Holdings and Ripple, SBI Ripple Asia. The joint venture established a next-generation payments platform on RippleNet, Ripple's robust network of 200+ financial institutions worldwide, along with Japanese banks. In particular, the company provides the revolutionary MoneyTap mobile app," via The Daily Hodl.
北尾吉孝氏がRippleの取締役に就任 https://t.co/sj6AEjRcMb

— 北尾吉孝 (@yoshitaka_kitao) April 26, 2019
XRP, on its way to the mainstream
The Ripple-backed startup XRPL Labs said that it's working on getting a series of licenses to boost the XRP ecosystem and bring the crypto to the mainstream.
Wietse Wind said the company has been working really intensively to obtain a fiat-to-crypto license, a crypto custody license and a European banking license in a push to bridge the gap between fiat currencies and digital assets.