The cryptosphere was recently hit with the sad news that the SEC rejected nine more ETC proposals. But now, new hope is born after the US Securities and Exchange Commission revealed that it would reconsider the proposals that have been denied yesterday.
The SEC rejects more Bitcoin ETFs from ProShares, GraniteShares, And Direxion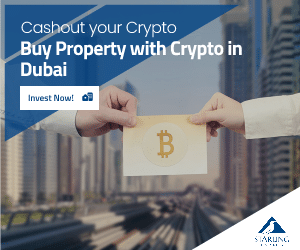 The nine ETF applications came from ProShares, Direxion, and GraniteShares and they were rejected yesterday by the SEC, hurting crypto enthusiasts' feelings.
The SEC motivated the agency's decision, citing concerns of manipulation and a lack of significant size markets to back up BTC's spot price.
More precise, the SEC said that there's no evidence to prove that Bitcoin futures markets have a significant size and they claim that this failure is severe because the Exchange failed to establish that other means to prevent fraudulent and manipulative acts and practices will be enough.
The SEC will review the disapproval orders
Now CoinDesk delivered great news, reporting that the SEC will be reviewing the disapproval orders in a so-called staying process. Here's the tweet that announced this:
More than that, crypto enthusiasts' MVP, their favorite SEC commissioner, Hester Peirce announced that yesterday's order would be reviewed according to Rule 431 of the Commission's Rules of Practice.
She's called theCryptoMom by the cryptocurrency space, and she noted that the SEC is often reviewing actions that are taken by their own staff. Peirce wrote the following:
"In English: the Commission (Chairman and Commissioners) delegates some tasks to its staff. When the staff acts in such cases, it acts on behalf of the Commission. The Commission may review the staff's action, as will now happen here."
Hester Peirce has managed to show the crypto space that she is a kind of crypto proponent because as you probably remember, she vehemently spoke out against the SEC's recent decision to disapprove the Winklevoss Twins-backed ETF for the second time.
Bitcoin's price surges after the good news
After the news broke out and people found out that the SEC is reviewing their decision, the cryptomarket saw a quick and significant rise and Bitcoin saw a $150 gain from $6,400 to $6,500 in just a few minutes.