Stellar was recently in the spotlight after XLM got listed on Coinbase Pro.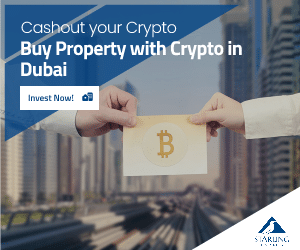 IBM's Stellar-powered global remittance platform boasts six banks on board.
The tech giant has just received that World Wire will be powering payments and foreign exchange service across 72 countries.
"World Wire provides a more straight-through model for cross border payments using the Stellar protocol."
The announcement details that "It reduces intermediaries and allows users to accelerate settlement time often in seconds by transmitting monetary value in the form of digital assets, commonly known as cryptocurrencies or 'stablecoins.'"
The announcement also says that "This simplified approach improves operational efficiency and liquidity management, streamlining payment reconciliation and reducing overall transaction costs for financial institutions."
Challenging SWIFT
IBM's platform has become a direct challenger to the traditional payments system that has been used by banks and financial institutions for decades now.
It was reported that SWIFT now has 11,000 banks and financial institutions on board.
The Daily Hodl says that World Wire currently has Banco Bradesco, Bank Busan and Rizal Commercial Banking Corporation (RCBC) on board.
Three more banks have reportedly also signed letters of intent in order to issue their own stablecoins on IBM's World Wire.
IBM and Stellar partnership to revolutionize cross-border banking
Not too long ago, we reported that IBM's head of blockchain solutions Jesse Lund has just confirmed that they are preparing for a massive announcement about the World Wire platform which uses the Stellar decentralized protocol to power cross-border payments.
He told Cheddar that banks are interested in using stablecoins to move money across the globe.
He said, "We're really feeling excited that we're on a roll to build something new and revolutionary that's really going to change the landscape of cross-border payments."
Until now, SWIFT's main competitor was Ripple, things are changing according to the latest news.