Stellar Lumens fans – it's time. The name is now officially Stellar. The Stellar team has dropped the Lumens portion of the name and made the announced change yesterday.
Hi @CoinMarketCap, can you please change "Stellar Lumens" to "Stellar"?

— Stellar (@StellarOrg) December 12, 2017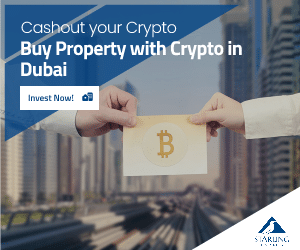 Now down to why you clicked on this article. There is a big possibility that either Stellar or Ripple is being tested for cross-border payments between the central banks of UAE and Saudi Arabia.  Reuters seemed to break the news to little fanfare as no specific coin was mentioned or identified as a possible link. Anyone following Ripple (XRP) is familiar with the long list of partner financial institutions testing or using Ripple for cross border payments. The announcement of Korea-Japan cross border payments moved Ripple up near 100% yesterday.
Ripple announces Japan – Korea cross border payments
Stellar has been languishing since it peaked at #12 on coin market cap falling just outside of the top 10. Currently it sits at #14 while Ripple is battling Litecoin (LTC) for #4 while chasing Bitcoin Cash (BCH) and Ethereum (ETH). Meanwhile Stellar has been quiet while traveling through Korea, China and even has representation in Paris visiting with real Stellar customers. We thought news would come during the Seoul, Korea trip with possible addition of Stellar to Coinone only for no news to come out.
Central Banks of UAE and Saudi Arabia testing a "new" Cryptocurrency
Reuters broke the news yesterday that the UAE and Saudi central banks were developing a link to send cross border payments via blockchain technology. The wording is interesting in it was stated the banks were working to "issue a digital currency that would be accepted in cross-border transactions between the two countries. . . the digital currency would be based on blockchain technology". The key here is issue a digital currency. The news came from Mubarak Rashed al-Mansouri the governor of the UAE central bank in a speech at a regional finance conference.
Ripple has said for banks to use the Ripple network would require the use of XRP tokens. Individual users however cannot issue their own XRP as the coins are centrally controlled and recently entered escrow to be released on a controlled schedule. It would seem that Ripple may not be the blockchain the governor was referring to.
Why it could be Stellar
Stellar is open source and also focuses on cross border payments. It also is a platform for ICOs or Initial Coin Offerings built on the Stellar technology. This allows individuals, companies or even central banks to develop coins using the open source platform provided by Stellar. The transactions occur on the Stellar blockchain with small fees in XLM for each transaction. Stellar has tested 1000+ transactions per second with over 1 billion unique users with success.
IBM has partnered with Stellar to develop blockchain payments with Stellar users. This press release in October announced one of the first such partnerships with KlickEx and included IBM listing banking partnerships for cross border payments with, "an initial group of diverse banking leaders as part of the development and deployment process, including Banco Bilbao Vizcaya Argentaria, Bank Danamon Indonesia, Bank Mandiri, Bank Negara Indonesia, Bank Permata, Bank Rakyat Indonesia, Kasikornbank Thailand, Mizuho Financial Group, National Australia Bank, Rizal Commercial Banking Corp. (RCBC) Philippines, Sumitomo Mitsui Financial Group, TD Bank, Wizdraw (HK) of WorldCom Finance, and other financial institutions."
Stellar and IBM in Abu Dhabi Yesterday
Interestingly both Stellar and a rep from IBM were in Abu Dhabi yesterday for a meet-up. For the geographically lacking, Abu Dhabi is the capital of UAE and the home of the UAE central bank. Here is the Tweet from Stellar about the meet-up.
A great evening at the first @StellarOrg meetup in #Dubai! Lots of exciting projects and people. To the moon! 🚀🌠 pic.twitter.com/qGSNXzpG35

— Lisa Nestor (@nestorious828) December 13, 2017
Meanwhile, Anthony Butler Chief Technology Officer responsible for IBM's cloud, analytics, blockchain and AI business across Middle East, Africa and Turkey. He just happened to be in Abu Dhabi on the same day the UAE central bank goernor makes the announcement and is meeting up with – you guessed it – the Stellar team.
Was fantastic meeting the @StellarOrg team in UAE this week. Great vision and great technology combining to fundamentally transform the way we imagine the movement of value (of all kinds). @IBMBlockchain

— Anthony Butler (@abutler) December 13, 2017
Then responding to a question he posted this just a few hours ago.
Stellar allows the real-time digital exchange of all types of asset types so, yes, "money" is just one type of asset that can be moved. https://t.co/E9R1XWtZWw

— Anthony Butler (@abutler) December 14, 2017
What this would mean for Stellar
Ripple has an impressive list of banking partners that it proudly displays and mentions in nearly ever press release. Stellar is focused on smaller partnerships helping to bring cross border payments to the masses. It lists many partnerships but most are not household names. They can be found here. Some of the companies are large multi-national companies but not well known to most people. A partner ship with two central banks that deal in billions of USD in oil revenue would be huge for Stellar. While we saw Ripple (XRP) fire off a 100% gain, we might see Stellar run much higher. For now it remains all circumstantial but we can not help but speculate. If an announcement came we could expect Stellar to join Ripple (XRP), Litecoin (LTC), Dash, and Monero (XMR) near the top of market cap.