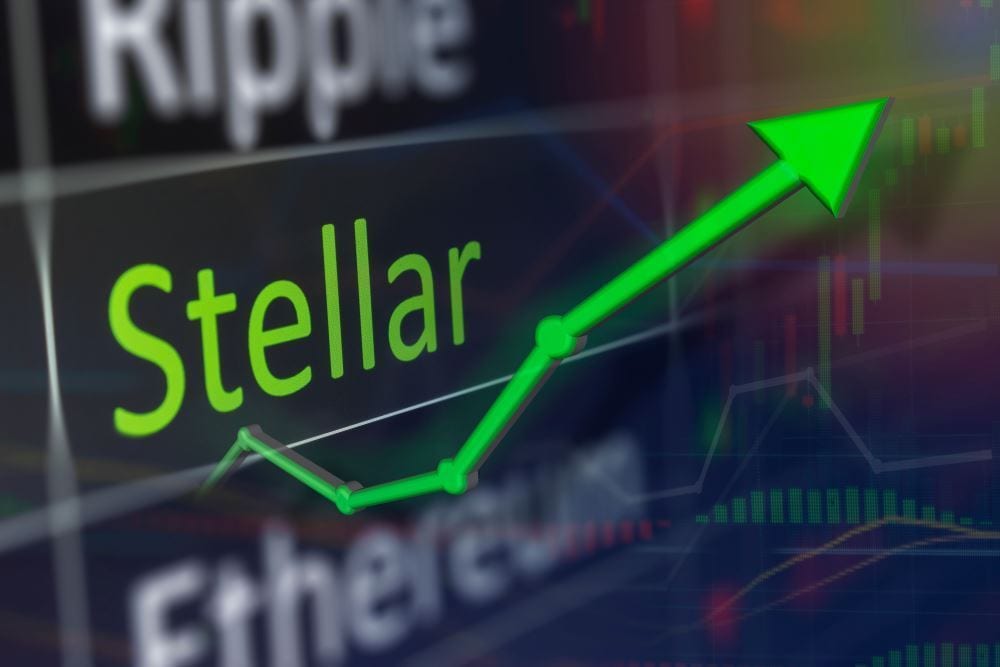 Stellar (XLM) has been an outsider in the cryptocurrency market, even though it is an XRP (XRP)-like crypto coin, lessening the cross-border payments. However, the XLM has always remained behind the Ripple's crypto, mostly because it wasn't capable of reaching the same level as the Ripple's XRP (XRP) cryptocurrency.
When looking at the cryptocurrency market's graphs, we can see Cardano (ADA), Bitcoin (BTC), and Ethereum (ETH) as the most valuable players in the market, but Stellar (XLM), the outside of the crypto verse, is still there, competing with the major digital coins in the market.
As it seems now, Stellar (XLM), which is currently trading at $0.1102 as it considerably dropped in the last day, is going to rise in the following days. Today, June 28th, Stellar (XLM) trades at $0.1102, as we mentioned above, and experiences a 3.36% surge in the last 24 hours. The downtrend XLM suffered it most probably due to the drop of Bitcoin (BTC) which significantly shed today before recovering.
Stellar (XLM) Is Going For A Genuine Rally In The Cryptocurrency Market
How is Stellar (XLM) going to bull the cryptocurrency market? Well, it seems not to do that, but the XLM struggles to surpass the $0.13 mark, and it will do that soon. The 12th crypto in the market by market cap, totaling $2,140,913,690, Stellar (XLM) maintains is momentum against UNUS SED LEO, Monero (XMR), and DASH (DASH).
Even more, Stellar (XLM) is going to outperform TRON (TRX) and Cardano (ADA), as it is only at a little more than $80 millions behind TRX and about $140 millions below ADA, respectively.
Well, although the Stellar (XLM) shows a downtrend in the cryptocurrency market, the XLM is doing well, as it might indeed jump above the resistance level of $0.13. Once it has achieved that, Stellar (XLM) would sum up some considerable gains in the short term. Accordingly, those investors who put some money on the XLM will soon withdraw some profit, or at least that's what the Stellar (XLM) graph shows.