Stellar's native coin XLM has recently surged by 11% in a few hours following IBM's move of signing up to 6 banks to use the digital asset for cross-border remittance payments.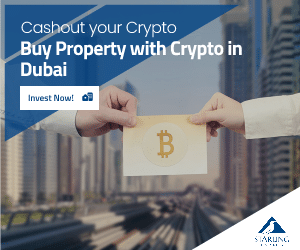 Following the great news of IBM's banking partnerships to use XLM and issue stablecoins, the XLM crypto saw a surge a couple of days ago as the price of XLM moved from $0.108 to $0.118 in a matter of hours.
Now, the coin is trading in the red on CoinMarketCap, and it's priced at $0.112708.
Stellar challenges SWIFT
Stellar's latest moves have made it a great competitor for the traditional payments system that has been used by banks and financial institutions for decades, SWIFT.
The most recent reports say that SWIFT now has 11,000 banks and financial institutions on board.
Stellar was recently in the spotlight after XLM got listed on Coinbase Pro.
IBM's Stellar-powered global remittance platform boasts six banks on board.
The tech giant has just received that World Wire will be powering payments and foreign exchange service across 72 countries.
IBM and Stellar partnership aims to revolutionize cross-border banking
IBM's head of blockchain solutions Jesse Lund has recently told Cheddar that banks are interested in using stablecoins to move money across the globe.
He said, "We're feeling excited that we're on a roll to build something new and revolutionary that's going to change the landscape of cross-border payments."
What's next for XLM in terms of price?
The popular crypto magazine InvestInBlockchain makes some assumptions regarding the price of XLM.
They note that the coin has already risen by 30% from its low, but the digital asset may be still in for a bullish move after "speculation that all of IBM's six partnered banks will use XLM for cross-border remittance payments."
They also note that these six banks may prefer to stick to their own stablecoins backed by fiat currencies, so XLM's price is a tough prediction. But a surge is definitely not out of the question.