TenX is the topic of this article. You will learn about TenX and how it could become the #1 Crypto currency credit/debit card, you will also learn why it will be the best card to own, and also why it might be a good time to be a owner of their token PAY which is currently listed on over 19 exchanges.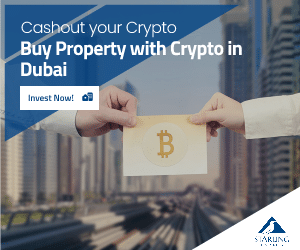 Crypto currency PAY currently trading around $3.75 usd at the time of writing is on its way to be the #1 digital currency credit/debit card to own. TenX is driven by a talented team of marketing expert's developers , designers , lawyers, cryptography and security experts , they even have bankers and accountants on their team ready to lay the base for extreme growth into the crypto currency space.
TenX has already had their successful initial token sale but you can still buy their token which is currently a steal in my opinion as the next few months of 2017 will be huge for them as they start releasing their cards to the public and more and more people get into crypto currencies; let's be honest they are not in a bubble they are just beginning!
Token holders of TenX token (PAY) will not only benefit from the rising price of the token as its popularity increases but if you hold TenX in their wallet you receive an incentive .5% of the entire transaction volume on the TenX platform, think of MasterCard today could you imagine receiving .5% of their revenue!
TenX wallet will allow for instant multi-asset transactions and payments using DASH, ETHEREUM , BITCOIN it will even support ERC20 tokens and this is only the beginning. They currently have a WebApp and iOS in the beta stage but looks very nice and user friendly, they have already had successful transactions in over 50 countries Thousands of users in the beta stage and over 200 000 usd spent in the beta stage. Currently TenX has a market cap of nearly 400 million usd but there is a lot of room for growth. The credit card industry is worth billions of dollar annually and TenX has the best card currently on the market order are flying in orders for users to receive the new TenX card.
TenX card holders will be able to use ANY blockchain currency or asset to purchase goods or services from over 36 million merchants world wide where global credit cards are accepted. This is possible by using the COMIT network allowing cross-chain payment channels which happens in real time. To learn more on the COMIT network read the white paper here or comment below to have article written about the COMIT network.
Why is TenX better then the other Crypto Credit cards out there? With TenX the annual fee is $0 if you spend more the $1000 per year and only $10 if you spend less. Exchange fees are %0 for foreign and domestic. To recive a physical card it is only $15 compared to $20 plus for the others. TenX supports more digital currencies then ANY card. Issuers are Mastercard and Visa, you get a live view of your account transactions from the mobile app. The user has full control over the security of their funds. It is a open source platform and let me get to the best part card holder incentives .1% returned to you for every purchase you make with the card with 0 transaction fees to the card holder.
The incentive reward is paid out in the TenX token PAY which will drive up the price of the token as the cards are issued and used world wide. That being said 2017 is nearing the end and the best is to come from TenX as their cards start to be issued to the public.
Crypto currencies are here to stay whether you like them or not, don't get left behind. Stay tuned for more to come on many Alt coins and Assets in the space.