Monero (XMR) community kept asking for boycotting Changelly exchange platform due to various issues caused by the exchange. But, it seems that the final result is the delisting of Monero and its replacing with Monero Original (XMO). Monero Original is way under Monero regarding capacity and users.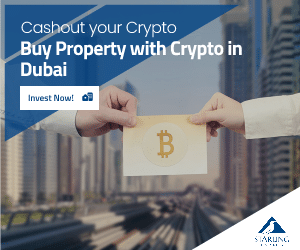 Changelly is a popular exchange that was founded in Prague back in 2013 by the very same team that founded the MinerGate mining pool. About one million people made deals with the exchange, and it takes a stable 0.5% for its services.
Changelly was reportedly extorting users
While the Monero community wanted boycott due to the new draconian KYC and AML rules, Changelly's decision to delist the coin hit everyone as a surprise.
Some Monero enthusiasts claimed that Changelly was in fact on an extortion run and said that it extorts users into sending personal data or they lose their money, and this was definitely seen as some reasonable profit for Changelly. Users also claimed that not only that Changelly did not allow you to cancel a deal, but after you send all the documents it will take lots of time for the verification process. In the users' eyes, this definitely looked 100% like a money-grabbing scheme.
Changelly commented on the attacks, but users call it a scam
Changelly commented about the withholding of customers' funds, and they requested that the affected clients offer the necessary data:
"Dear user, Your transaction is on hold until you provide us with the information required for KYC, proving that your funds are legitimate. We are sorry for the inconvenience, but we have to protect our service and our users from criminal activities and stolen funds. We will appreciate your cooperation."
Changelly was not able to substantiate the reason it called some deals as fraudulent. More user claimed that Changelly confiscated their accounts and they claim that it's still holding their money and told them that there's no way to get it back without offering personal data. Users say that Changelly targets Monero and XEM. They advise other users to avoid the company altogether because they have a "long history of scamming" people.
The complaints keep arriving especially from the part of Monero enthusiasts.