In an exclusive Twitter exchange, Ross Nicoll, of the Dogecoin Development Team, explained that what he and a team of cryptocurrency architects are working on is not a coin, but a new application for DOGE and ETH that is paving the way for one cryptocurrency to interact with another.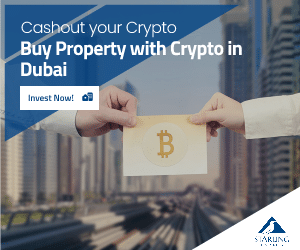 The news of these Dog-Eth bridge contracts, however, has brought with it a copy-cat project that seems to be taking advantage of the publicity that the news of the Dog-Eth bridge contracts have found. Nichol warns the cryptocurrency community that the "Dogethereum" coin is not related to the Dog-Eth bridge contract project that he is involved with.
"Apparently someone's marketing a "Dogethereum" cryptocurrency. Obviously anyone's free to launch whatever they like, but please be careful with anything that can't be converted directly back to Dogecoin. What we're involved in is a locked 1:1 Doge/Doge-on-ether currency," explained Nicoll, known as the "chatty Dogecoin developer".
In a recorded demonstration of the Dog-Eth bridge that's available on YouTube, Ross and a team of cryptocurrency architects that are working on the project demonstrated the process. They recorded the live transmission of Doge into an Ethereum network in front of a team of other crytpocurrency architects who served as judges for the transaction. On hand was "X", the other half of the Dogecoin development team, as well as Hudson Jameson from the Ethereum Foundation, and the team of architects from Truebit, who are handling the computational scalability part of the project, which is complex.
This project is significant, Nicoll explained on Reddit, because "The prototype is being verified at the moment, but the theory goes that you can lock Dogecoins on the Dogecoin blockchain and be issued a matching number of Ethereum-Doge (lets call them eDoge) on the Ethereum chain. That's not that impressive, proof of burn has been around for ages. … However, you can later sacrifice the eDoge and reclaim the original chain Doge, making it a two way bridge. That's the magic part, and it means the value of the two tokens (original Doge and eDoge) should stay more or less in sync (as much as anything does, anyway).
This is useful to Doge because it lets you use Dogecoins with Ethereum contracts, and useful to Ethereum because it gives it a stabler currency base (inflationary economics tends to hold the Dogecoin price stable, although less true recently)".
A SHARPER IMAGE FOR A CUTE MASCOT
Because Doge's totem is a dog (a mascot that has generally shadowed this cryptocurrency because of its jovial lightheartedness) DOGE promises to be the chosen alt-coin of lunar new year investment in The Year of the Dog, the 2018 lunar calendar cycle that started on February 16 and that will end on February 4, 2019.
The nature of the dog as it relates to cryptocurrency is a positive aspect. The dog nature and qualities that the Chinese Zodiac celebrates relate to the animal's honesty, faithfulness, loyalty, intelligence, responsibility, and integrity. These are qualities well known to the DOGE community who are often recognized for their openness and friendliness and who consider Dogecoin a faithful and trusted fiscal companion. The Dogecoin community is generally known to be generous with their memecoin, using it to tip service employees such as waiters and bartenders and using it to donate to altruistic causes and non-profit organization.
Though DOGE has often received criticism because its founders launched the coin as somewhat of a joke, Dogecoin has demonstrated the use-case value that crypto investors are demanding.
In a speaking engagement at Goldman Sachs' Technology and Internet Conference earlier this month, Brad Garlinghouse, Ripple co-founder and CEO, insisted that crypto-currencies must have a "use case" and a "value proposition" in order to have a long-term worth, one that will be dictated by the "utility" of a coin.
DOGE has all of that and more. Besides serving as the test-coin in the first crypto-to-crypto bridge and being given generously as tips or donations, DOGE is also used in order to purchase trendy or cool goods from a long and growing list of retailers who get the Dogecoin vibe of generosity and faithfulness—such as by STEEM Caffeinated Peanut Butter, (steempb.com), Strange Donuts (strangedonuts.tumblr.com) and numerous other online and brick-and-mortar shops.
Because DOGE can be used to pay for numerous goods and services, it goes beyond Garlinghouse's criteria for a coin with use value. Garlinghouse recently stated in a simulcast interview with Yahoo! Finance that cryptocurrency is "not currency" because it is not used to pay for everyday things like a cup of coffee. In the case of DOGE, Garlinghouse's critique does not hold water. Most would probably consider peanut butter and donuts to be everyday things. And you can easily buy a cup of coffee with DOGE by using it to first purchase a Starbuck's gift card on Amazon.
DISCLAIMER: I am not a financial advisor and this story does not constitute financial advice. It is commentary and opinion only. I would not recommend speculating on crytpocurrency. I own some Dogecoin and other coins but not much.