RBI released its annual report yesterday, August 29 and it highlights the need to keep track of trade in virtual currencies that are turning opaque. The crypto crackdown in India might backfire, or at least this is what RBI fears these days.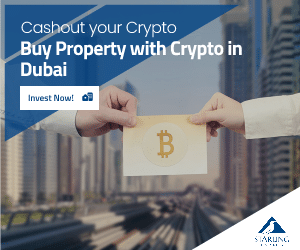 The bank's report says that"Developments on this front need to be monitored as some trading may shift from exchanges to peer-to-peer mode, which may also involve increased use of cash."
The report also highlights that "Possibilities of migration of crypto exchange houses to dark pools/cash and to offshore locations, thus raising concerns on AML/CFT (anti-money laundering/combating the financing of terrorism) and taxation issues, require close watch."
Back on April 6th, the regulator made all lenders close the accounts of crypto exchanges and traders and terminate business relationships with them within three months.
Crypto exchanges took action
This lead to an effort of trying to eliminate the use of bank accounts and exchanges migrated to peer-to-peer trade and crypto-to-crypto business model in order to circumvent the ban.
Peer-to-peer trade means that the buyer is connected to the exchange and crypto-to-crypto transactions involve the fact that traders can buy units of one digital currency for another one at some predetermined rates.
Some exchanges have even moved their offices to some more crypto-friendly countries.
Most platforms say that the RBI could have taken other steps to avoid the fall of crypto and instead try and understand the whole ecosystem and regulate it.
RBI wants to protect customers
Or at least, this is what their report says. They wrote that even if crypto may not pose a vital risk, its increasing popularity that leads to price bubbles raises severe concerns for costumer and investor protection and market integrity as well.
For instance, Bitcoin lost about $200 billion in market cap in about two months from its peak value from December 2017, according to the same report.
The regulator also said that cryptos don't have any intrinsic value due to lack of asset backing. Read the complete report here.