Today – yesterday for those of you in the US or Europe – I took a trip to the Yongsan Electronics Market to talk with some locals about the current state of mining cryptocurrency in South Korea. Cryptocurrency is growing rapidly in Korea in both mining and usage with ATMs showing up in more and more places for use as a currency. The largest cryptocurrency market in Korea Bithumb allows trading between coins and remittance for Won for Ethereum (ETH), Dash, Litecoin (LTC), Ethereum Classic, Ripple (XRP), Bitcoin Cash (BCH), Monero (XMR), Zcash (ZEC) and QTUM.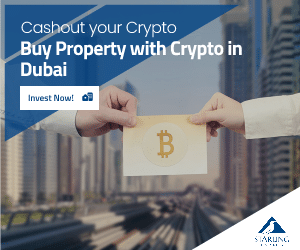 The Yongsan Electronics Market is THE place for all things electronic in Seoul from radio communications, CCTV, Cell phones (used mostly), audio equipment, heaters, air conditioning and everything in between. Anything from new, used, and questionably safe can be purchased or traded here.
There are a few coffee shops in the market but I prefer Tous les Jours at the Yongsan Station near the exit for the electronics market. Ham, egg and cheese sandwich and fruit yogurt with fresh fruit and I was on my way. I prefer TLJ to the more ubiquitous Paris Baquette. Ok, you aren't here for South Korea bakery reviews. Let's move on.
Imagine buying an Asus Strix 1080ti, 1080, 1070ti, or 1060 from a street vendor. A true street vendor on a folding table outside. No Bestbuy or Amazon return policy. Completely normal in Korea. Walking up to the market and the outside vendors are in full selling mode.
Sitting on tables and displays are an endless selection of any Nvidia card you could imagine for sale at various prices which of course are all negotiable although generally a bit more expensive then you would expect to pay in the US and a bit less than in Europe.
What you notice though are no AMD cards. The reason is unclear but other than used there are never new AMD cards for sale at the market. Previous used deals I have seen were a Sapphire Radeon 270x offered for 90,000 Won ($81) used and a 390 (forget the brand) that was listed at 180,000 Won ($162). I have purchased 2 cards local with one working fine and one not, both were Radeon HD 7850 1gb and purchased for 25,000 Won ($22.50) and 30,000 Won ($27). The working one has been mining for a month or two non-stop on Monero at 360 h/s. The other hashes but crashes at anything over ~160h/s so I keep it as a back-up or video only display which seems to work fine.
What you do not see here is ASIC machines. To a person the merchants wer
e not fans of me taking pictures so I honored the request not to shoot pics of the various mining rigs around the market and there are many. All of the GPU rigs with Nvidia cards. I did see a 1080ti rig on one of the upper floors but generally they were all 1060 rigs with 6-12 cards each. Some merchants have 3-4 and some only 1 but my non-scientific count I would guess there are 100+ GPU miners through the market but I did not visit all 5000+ vendors. The estimate is just from the main floor.
Additionally there is further evidence of GPU focused mining in the various supplies like these GPU cases. Each pack were approximately 120 cases but at both vendors I was told not for sale. The GPU rigs I saw in operation were all built on similar frames. In between these vendors is the distributor for Super Flower PSUs in Korea. Super Flower also does not sell directly to the public.
I did find one merchant with a stack of AMD cards 
and what appeared to be an AMD RX 560 mining rig in the process of being assembled. He declined to let me photo the rig but did let me take a snap of the label. The label matches this card for sale at Amazon although it is rarely in stock. As an interesting coincidence I happen to have one of these on order to test and give a review on hashing power which I expect to arrive tomorrow. His build looked to be a 12 GPU build using one of the mining motherboards but he would not let me take a look. I have heard rumors these cards mine Monero very well for very cheap and easier to find than 570/580s although on a total cost/hash not as competitive as it takes twice as many to equal the same 570/580 rig.
So what is being mined? By the looks of the predominant Nvidia cards and abscence of ASICs and relative absence of AMD cards I would guess ethereum and Zec based on current profitability and ability to cash out on Bithumb to local currency. The AMD rig might be a tester or a full production for adding to Monero. Electricity rates are quite high in Korea for residential customers. Not sure what they 
pay in the industrial districts but it must be profitable based on the number of machines in full mining operations.
On a side note, I did see this computer which I thought was pretty interesting although not terribly practical and certainly not for mining. The builder has some skills. I did not ask if it was for sale but he was happy to show it off and spoke very good English. Unfortunately he did not have the 8pin to 6pin PCI-e splitter I was shopping for.
#MakeBitcoinAdamantium(MRVL)Happen