So far, 2018 hasn't been a great year for Litecoin, even though cryptocurrencies and blockchain technology keep on rising, as predicted. However, Litecoin didn't get the promised glory.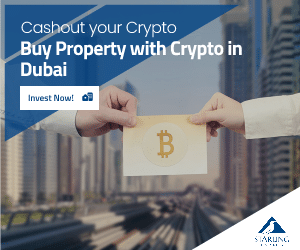 This year's first quarter was rough for Litecoin when LTC was left behind as EOS rose and got new highs in March, when other cryptocurrencies were losing the battle against the dollar. EOS climbed and took the fifth place in the coin ranking list, the one reserved for Litecoin.
Not only overthrown by EOS, but LTC's price decreased and reached its low in 2018.
But is LTC lost to the crypto market? Not yet, and this is why.
Trading Cryptocurrency
The company Paxos Trust owns an exchange platform called itBit. Almost a month ago, the company announced that Litecoin is added to their trading list of currencies for US-based exchanges. Litecoin will be available in their list alongside with other cryptos: Bitcoin Cash, Ethereum, and Stellar Lumens.
This means that itBit users can sale and trade with ETH, LTC, BCH, and XLM, and the one added previously – Bitcoin.
This exchange platform has decided to add Litecoin to their list after the New York State Department of Financial Services approved LTC to be traded in the US.
So, looking forward into the future, we will see LTC gradually rise and slowly get back to over 100$.
Now that the New York State Department of Financial Services included Litecoin in trading in the US, and that is added to itBit, it should slowly rise and get more attention in the upcoming months.
Litecoin, Bitcoin's "Little Brother"
It's been almost five years since Litecoin appeared – first as an ICO in August, 2013. Soon, Bitcoin's "little brother" showed that it was as fast and as secure as any payment with Bitcoin.
COINUT exchange has recently tested Litecoin's network, and the results were positive. Litecoin was also tested for security and the time of processing a payment. The results were compared to Bitcoin. A test user stated that Litecoin needed 4 minutes to open a payment channel, while the same operation with Bitcoin took more than 20 minutes.
Litecoin Foundation integrated LTC into many businesses, services, and product stores as part of a campaign named "Pay With Litecoin." Many small and medium-sized companies and business accepted Litecoin as a payment method for the products and services they offer. This would positively impact LTC in the future, so although it seems that LTC is at its lowest, it should be worth a lot in the long run.