Tron's Justin Sun has announced that Tron Foundation will unveil a fund to rescue Ethereum and Tron developers from the collapse of their platform.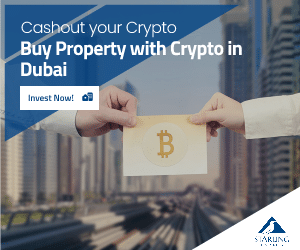 In few comments made on Twitter today, Justin Sun said so far EOS and ETH developers migrate their dApps to Tron, there is a fund dedicated for them.
He said: "TRON will build a fund to rescue #ETH and #EOS developers from the collapse of their platform as long as those developers migrate their dapps to #TRON."
Tron's Justin Sun Reacts To ConsenSys' Decision To Lay Off 13 Percent Of Its Staff
Justin Sun as well reacted to the Ethereum production studio ConsenSys decision to layoff 13 percent of its staff.
ConsenSys announced this publicly on Thursday, saying "As the company said Thursday:
"Excited as we are about ConsenSys 2.0, our first step in this direction has been a difficult one: we are streamlining several parts of the business including ConsenSys Solutions, spokes, and hub services, leading to a 13% reduction of mesh members."
The latest development was first announced in an email forwarded to the 1200 staffers employed by the firm.
ConsenSys said on Thursday, "Projects will continue to be evaluated with rigor, as the cornerstone of ConsenSys 2.0 is technical excellence, coupled with innovative blockchain business models."
However, reacting to the decision made by ConsenSys, founder of Tron Foundation Justin Sun urged the laid off developers to join Tron foundation.
"Plz leave #ethereum and join #TRON! We are hiring and expanding! #TRX $TRX https://tron.network/careers?lng=en&location=America…"
Tron and Ethereum: Poles Apart?
Tron and Ethereum founders have been have been trading words since the former left Ethereum network. When Tron and its dApps departed ETH network, Justin Sun announced that Tron Foundation will do everything possible to outperform Ethereum. Since then, Tron has been on the run to stay atop come what may.
Today, Tron network is said to be seamless and good for dApp deploymet. Beyond that, Tron dApp Usage has surpasses Ethereum.