Tron (TRX) just burned the fourth round of ERC20 tokens. Tron burnt exactly 670,045,551 coins that are not needed anymore after the platform eventually left the Ethereum network.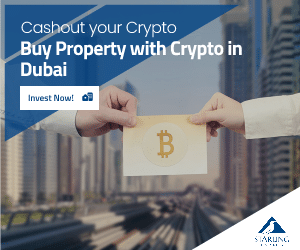 This coin burn means that Tron sent the old tokens to a wallet that no one has access to in order to remove them from circulation.
TronWallet launches on the iOS App Store
Meanwhile, TronWallet launched on the iOS App Store after developers put in a lot of work to earn Apple's approval.
The Tron team said that the past month of development was a tough one with all the App Store issues.
According to Tron Foundation, there were also "multiple bugs creeping up as part of normal development of a feature that almost entirely rewrites the foundations of the app but with the help of the always helpful strong Brazilian coffee and hard work we pulled through and are ready to complete our most ambitious release yet. For all our iOS users out there, your time has come!"
TronWallet best features
TronWallet is fully decentralized P2P wallet with no login and no signup required
The wallet has local secret encryption + PIN
All Tron network operations supported are with the exception of 'create token'
Users can create multiple accounts and store contacts in the address book
Users will be able to enjoy push notifications to get notified immediately once transactions are processed
The wallet is open source with privacy with the private keys belonging only to the user
The project is backed by Tron's accelerator program, and it's developed by Getty/IO Inc. which is a front-end development firm that specializes in AWS, modern JavaScript and blockchain.
Justin Sun presents the latest achievements of Tron team
Tron's CEO and founder also recently presented the latest news and accomplishments of his team on Twitter, targeting updates and developments around technical projects, partners, team and market transactions.
Sun recently said that Tron's focus is to be listed in more exchanges so that the crypto can get higher exposure.
On 22nd August, it was announced that Tron was will be listed on Allcoin, with TRX/ETH trading pair.