Tron and BitTorrent fans are getting some really exciting news because it seems that BitTorrent could not be more successful these days.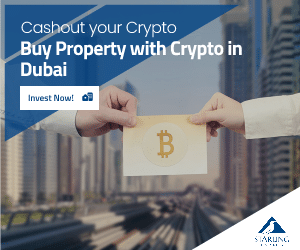 Not too long ago, Tron's CEO Justin Sun said that the BitTorrent (BTT) demo highlights optimum decentralization.
More than that, it looks like the transactions that have been executed on it have been almost instant while, at the same time, extremely safe.
BitTorrent Live to rival Snapchat
BitTorrent Live is the latest offering from Tron's BitTorrent Inc.
The brand new social media and live streaming platform boasts an interface similar to Snapchat, and it also offers users a brand new way to share video content.
The official announcement reveals that "BitTorrent Live will provide a social media platform for people to express their creativity and connect with others around the world through live video. The service will allow for continuous live streaming anywhere users can get internet access."
The platform is live, and it can be tested, enabling users to pay for services with the native token, BTT.
Justin Sun stated that this initiative would support content experience and he said that you could become immersed in experiences only by starting the BitTorrent Live app.
Sun also made sure to highlight the fact that his foundation of decentralized tech will create an Internet without boundaries.
Tron (TRX) to surge by 250% in 2019?
Smartereum online publication famous for its predictions has written not too long ago that TRX might hit $12 by the end of 2019.
All the upgrades that have been made to the BitTorrent protocol are expected to trigger a surge in TRX's price.
The magazine mentioned above believes that it is possible for TRX to surge by 250%.
Besides the triggers mentioned above, Tron has been added to CoinGate which enables users to pay for services and products using TRX.
This will definitely enhance even more Tron's use cases, and mass adoption is the best trigger for bulls.
And last but not least, Justin Sun has already announced the implementation of ZK-SNARKS to the Tron protocol.
This is a privacy technology and privacy coins are really appreciated these days.
These are just a few of the potential catalysts that could trigger a surge to the moon for TRX's price.