Tron (TRX) team is prepared for the mainNet launch. However, the market value of Tron has decreased two days to the launch of the much-awaited mainNet, which will see the altcoin migrate completely out of the ERC20 protocol.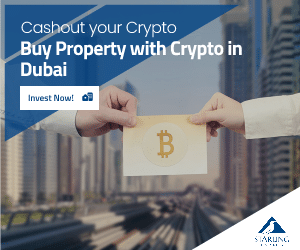 In preparation for the D day, several exchanges like OKEX have indicated support for the migration. Interestingly, numerous exchanges have also decided to list Tron ahead of the launch, while Tron is gathering partnerships to have a soft landing once the mainNet is launched.
To the dismay of the altcoin's enthusiasts who strongly believe there would be increase in the trade value of Tron, a sudden nosedive has signaled a different belief –that the altcoin may experience hard time after the launch.
However, owing to massive developments and recognitions the altcoin has garnered ahead of the mainNet launch, there is high tendency the cryptocurrency experience a massive value increment.
100,000,000 dApp Users To Be Moved Out Of ERC20 Network
The launch of the mainNet signals that close to 100 million users who subscribed to Tron's dApps will depart the ERC20 network for Tron's mainNet. Surely this is going to be a massive boom for the altcoin. There is no doubt that no newly designed network can stand the way of Tron if it fully migrate the said dApp users to its mainNet.
Top Six Is the goal
When all coins say they are heading for a particular position, Tron is that surprising digital coin in the crypto sphere that does not hesitate in actualizing it said aim come rain or shine.
Early this year, Tron has been in the top 6 position before falling back. Then this month, it switches between 9 and 11. However, some days to mainNet, Tron returns to the 9th position, maintaining it for some time now.
As at the time of writing this article, Tron still maintains it position despite the bearish nature of the market in recent time. Don't forget that in a letter written by Justin Sun to the Tron Community, it was envisaged that the altcoin is set for Top 6.
"Expectations for the future are even higher. Our next goal is to become one of the top 6 cryptocurrencies in the world. We have actually achieved top 6 briefly on January 5, 2018, during TRON's astounding sprint out the gate. In 2018, we will reclaim and secure this title, which will mark TRON's global status as a mainstream public blockchain and lay a solid foundation for competition with Ethereum," Sun writes.
With this Nosedive, Any Hope?
The recent nosedive is going to give HODLers opportunity to buy more Tron. Hopefully, this may result in a boom after the mainNet launch considering the coin's readiness to go beyond the sky afterward.
There is possibility that the coin receives more support after the launch, as well, it may go beyond expectation.