Tron finally announced the debut of the TronWallet app on Android. The app is available for download on Google Play, and it will also reach iOS shortly.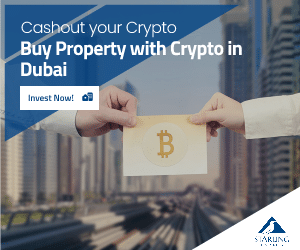 Tron Foundation has announced the big news on Medium and Twitter.
TronWallet makes it easier for users to "unleash the power of the TRON Network and its applications with a fully decentralized p2p wallet for iOS and Android," the official announcement states and continues to say "TronWallet is a beautiful, simple yet powerful p2p crypto wallet dedicated to TRON users."
Main TronWallet features
There are no fees involved and sending and receiving TRX is free.
The UX design is really practical, and it's great for providing users a fast and intuitive experience.
Regarding privacy, the wallet is open source, and users' keys are their own and private as Tron team says that they will never hold users' keys.
This is a fully decentralized p2p wallet without any login or signup needed.
There's local secret encryption and PIN-encrypted the database file on disk with "AES-256+SHA2 by supplying a 64-byte encryption key powered by a realm database," according to Tron.
All Tron network operations are supported except for "create token."
Push notifications will notify users immediately after transactions are processed.
The wallet is really easy to use, and it's also important to note that a lot of details went into making the user experience simple and fast.
TronWallet is top-notch in features and build quality as well.
It's also easy for game and app developers to integrate and use Tron.
The wallet was developed by Getty/IO Inc.which is a front-end development company that specializes in modern Javascript, AWS, and blockchain.
The team began the development of the app four months ago during Tron's programming contest.
It's also worth noting that the project is backed by Tron's accelerator program which gave the company $200,000 in seed money in order to complete the new wallet.