Tron (TRX) vs. Ripple (XRP): Mass Adoption and Development
Both Tron (TRX) and Ripple (XRP) are challenging Ehetereum, and even if it might sound strange to put the two cryptos against each other, we'll do that to see which one gets crowned. Tron and Ripple have the same goal – mass adoption of their technology.
Could Ripple surpass Tron?
For the time being, it's difficult to state which one of the two cryptos is better than the other. A comparison between the two of them involves a few factors that have to be taken into consideration. For starters, Ripple is doing amazingly regarding its goals which were set by the Ripple foundation for the technology's future development. Also, they are still on the right track towards the ultimate level of mass adoption.
Ripple is focused on entering banking systems and financial institutions, and XRP is doing great so far. A few examples include major partnerships with Santander, Western Union, and MoneyGram. Ripple also joined OnePay FX and became the core technology of the application developed by Santander which is the first mobile app for cross-border payments.
Santander users in Europe will get a chance to use the technology behind Ripple to send and receive global payments via the mobile app with increased security and speed.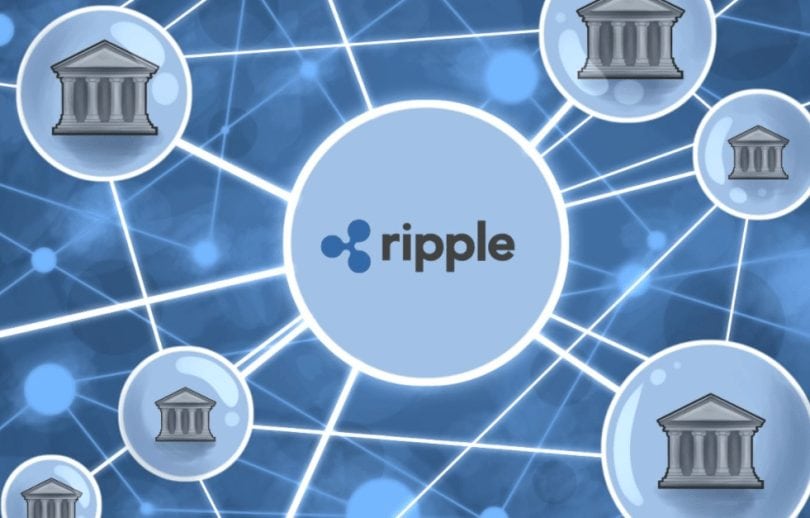 The only downside that Ripple may have is that many people are doubting its decentralization of the system and this triggers doubts concerning the well-being of XRP in the market.
Speed of development
Even if Ripple is older than Tron because it was launched before TRX, Tron is definitely keeping up with the top coins. Tron just launched its Main Net, and this means that TRX just gained independence without having to stick with Ethereum anymore.
Even if Justin Sun never challenged Ripple, it could be interesting to see which one of the two cryptos would be the first one to reach its main goals.
Ripple (XRP) is entering the finances industry while is on its way to mass adoption, and TRX is aiming at getting adopted in the entertainment industry in which Ripple is not interested.
Tron's features somehow resemble some of Ripple's and we're referring to the fact that there are low to no fee policy transactions, fast processing times and enhanced liquidity and scalability.
Tron might surpass Ripple in the market, and Coinbase would eventually have to decide which crypto takes the crown and gets listed on its platform. For the moment, both TRX and XRP are doing great in the crypto space.
Justin Sun
Founder of TRON (TRX)
Coinbase
Coinbase is a digital currency exchange headquartered in San Francisco, California.
I am a technical writer, author and blogger since 2005. An industry watcher that stays on top of the latest features, extremely passionate about finance news and everything related to crypto.