Tron (TRX) has a few things scheduled, and they include a hard fork and moving to WebAssembly.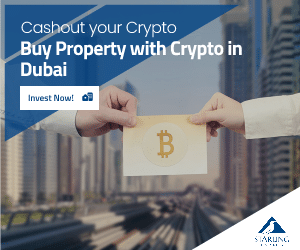 The latest reports say that Tron plans to move to WebAssembly as the base for the Tron Virtual Machine.
Tron is currently the top dApps platform in the world.
Mass adoption, on its way
This will reportedly generate mass adoption. WebAssembly is the new standard for web apps, and it has been reportedly creating hype among developers for years.
The main reason for which this has been happening is that it's really fast, notes UToday.
It's also essential to note that these days, massive players are supporting WebAssembly including Google, Microsoft, Mozilla, and Apple.
The online publication predicts that there will come a time when most web apps will run on WebAssembly.
With WebAssembly, you can write your code in any supported languages, notes UToday.
Tron will be moving there as well, and the developer acceleration program might prove that Tron is set to bring a lot of dApps on the network.
"Now, imagine what happens when Tron's Virtual Machine switches to WebAssembly and will overnight get exposed to millions of developers," the online publications writes.
The continue and say "And if you need more proof of the WebAssembly adoption, there's an initiative in Ethereum to switch the Ethereum Virtual Machine to WebAssembly too. It's called eWASM."
Tron to undergo a hard fork at the end of the month
Other than this, Tron will be experiencing a hard fork at the end of February.
On February 28, the Tron protocol will be upgraded and experience a backward incompatible update.
The main goal of the hard fork is to provide greater security and new features such as multi-signature wallets.
Also, the Tron community has something to celebrate these days.
The institutional grade crypto investment services company BitGo has just brought Tron (TRX) closer to institutional investors.