Tron's Main Net was launched a few days ago on May 31, and it marked a whole new chapter for the Tron Foundation. The world witnessed the much-awaited launch of the Main Net and this milestone set in motion Odyssey 2.0 which is an exciting and essential stage in Tron's quest to decentralize the web. Tron's CEO Justin Sun led the live stream for millions of Tron supporters around the world.
Tron's Main Net achieved 2,000 transactions per second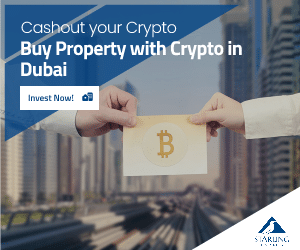 Now, in a blog post, Tron labs claims that it successfully managed to have 2,000 transactions per second during tests on the new network. Justin Sun says that besides finishing the Main Net launch much faster than initially planned Tron is able to produce high speeds of 2,000 TPS which is enormous compared to Ethereum's 25 TPS.
Super Representative elections are around the corner
At the end of this month, the platform is planning to let token holders vote for Super Representatives who will power the network capacity. After this event, crypto enthusiasts can expect to see some real results on Tron's speed.
Justin Sun also found time last Friday to troll Ethereum, and he posted an image in which he was comparing Tron's attributes to Ethereum's poor scalability, high fees, and authoritarian rule. He wrote that Tron is better than ETH and you can see the rest of his Twitter post below.
Why #TRON is better than #ETH: 1. 2000TPS vs. 25TPS 2. Popular sovereignty of token vs. Authoritarian rules 3. 100M Dapp users vs. Thousands 4. None fees vs. High fees 5. Coin burn vs. No coin burn 6. $2B bonus vs. Zero 7. High scalability vs Poor scalability #TRX $TRX pic.twitter.com/W7jEjmx0wp

— Justin Sun (@justinsuntron) June 1, 2018
Justin Sun vs. Vitalik Buterin, Ethereum founder
Justin Sun and the founder of Ethereum are not really BFFs. Back in April Buterin made sure to slam Sun when he said that Tron is set to reach 10,000 transactions per second. He practically tweeted that all Tron is good at is copy-pasting the white paper because CTRL+C and Ctrl+V is definitely a much higher efficiency rather than keyboard typing new content. You can see his tweet here.
Why #TRON is better than #ETH: 1. 10000TPS vs. 25TPS 2. zero fee vs. high fee 3. consistent Coinburn vs. no coinburn 4. Java vs. Solidity 5. strong extensibility vs. no ex. 6. 1 billion USD developers rewards vs. no plan 7. 100 million users vs. small number #TRX $TRX pic.twitter.com/WvxH5EToa8

— Justin Sun (@justinsuntron) April 6, 2018
Buterin says that Ethereum's speed is able to reach millions of transactions per second in the future via scaling solution such as plasma and sharding. We'll have to see how these two coins will evolve and which one wins this battle.