TronDice is Tron's decentralized application, and it achieved massive success.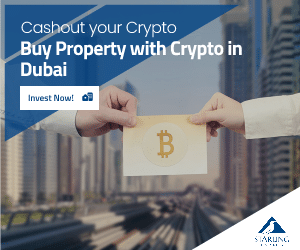 Justin Sun highlighted the fact that the dApp managed to pay out more than 200 million TRX tokens.
According to the dApp's website, the figure is more than 268,744,292 million TRX which equals $ 6,227,073 as TRX is priced at $0.023171 on CoinMarketCap.
TronDice dApp's main features
The app is one of the first ones that have been launched ion the Tron blockchain.
It's basically a gambling game that allows users to pick a number between 2 and 100.
The game's smart contract will then randomly generate a number between 1 and 100, and it will determine whether the player wins or loses, according to the choice that they made.
In order to be able to play the game, a user has to create a TronLink wallet, fund it with TRX tokens and then connect it to the game.
The dApp is similar to others that are found on several other blockchains as gambling appears to be one of crypto's most significant use cases at the moment.
TronBet also surpassed the 200 million TRX payout mark
The dApp's success comes after TronBet managed to surpass the 200 million TRX payout mark.
This is the very first dApp launched on Tron's blockchain, and CryptoGlobe reported that it was played more than 10,000 times on the release day.
It seems that the game was so popular that it helped Tron overtake Ethereum in daily transaction volume.
The Tron Foundation revealed last month the number of accounts on the crypto's mainnet surpassed 500,000 with a 100,000 per month.
Just recently TRX token surged after Justin Sun announced that there's a mysterious partnership in the cards for Tron which eventually turned out to be a computing cloud deal with Baidu.
Meanwhile, Tron enthusiasts are hoping that the token gets listed on Coinbase after the exchange announced once again that it plans to add more cryptos.