Just a few weeks have passed since Tron's BitTorrent Token (BTT) is out on the market and it's already popular in the crypto space.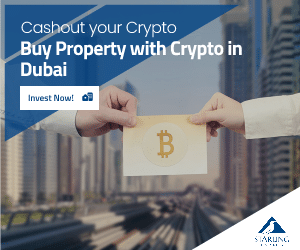 The first public sale of BitTorrent Token on Binance Launchpad which took place last Monday, on January 28 was a complete success.
The BTT sale on the Binance Launchpad concluded by netting $7.1 million with the sale of 50 billion tokens in less than 15 minutes.
Back then, we reported that Justin Sun and Changpeng Zhao shared some pretty exciting news on Twitter in which they were praising the successful sale that they have been preparing for quite a while.
As expected, BTT was highly promoted by Tron's Justin Sun, and this is also something that led to such increased popularity in such a short amount of time since its launch.
BTT, paired with stablecoins on Binance
Now, Binance revealed that it decided to pair BTT to stablecoins Paxos, TUSD and USDC.
"Binance will open trading for BTT/PAX, BTT/TUSD and BTT/USDC trading pairs at 2019/02/15 10:00 AM (UTC)," the official announcement reads.
Binance has been very supportive of the Tron Foundation and Justin Sun in his efforts to promote BTT and Justin thanked the crypto exchange for adding these additional pairs for the BTT.
He also informed his followers that BTT would be listed on MBAEx on February 14.
New BTT card is out
Besides getting listed on more exchanges, BitTorrent Inc. has introduced a new BTT card that is powered by GRID.
The Tron Foundation announced this and Sun made sure to highlight his surprise that the BTT is receiving so much support:
"Amazing to see how dedicated our community members are! $BTT was launched less than three weeks ago, looking forward to using the #BTT card! 💯 @Troncard_io #TRON $TRX"
Tron's Justin Sun was in the spotlight recently again after announcing that he's terribly saddened by what had happened to a former BitTorrent employee – Tong Zhou.
The man turned up to be one of the unfortunate 115,000 clients of the crypto exchange, and he lost everything and Sun helped him by offering him a job at BitTorrent.