Tron just launched TronPay Wallet which is a new Chrome extension that allows you to send and receive TRX.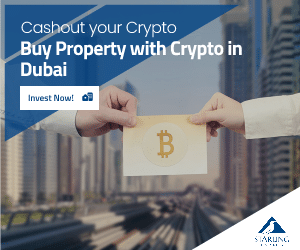 The extension integrates with dApps including TronDice and TronBet to upload TRX and play the games.
Such payments boast the massive power that digital currencies have on the Internet without the need for third parties that have to manage deposits and withdrawals.
Tron's network surpasses essential competitors
Tron's network is continually growing at a rapid rate, and the daily transactions have exceeded 1.18 million.
This way, Tron's network managed to defeat leading cryptos such as Bitcoin, EThereum, Bitcoin Cash, Ripple's XRP in daily transactions.
This is a massive milestone that marks four months since Tron launched its mainnet with the main focus of leaving Ethereum and becoming the world's largest decentralized network.
Justin Sun's dream for Tron was also for it to become the most popular platform that developers would use when building dApps.
You can head over to the Chrome Web Store in order to install the TronPay Wallet extension.
Tron reaches 12 million smart contracts
Another milestone that was just hit by Tron is that it reached 12 million smart contracts just two weeks after the team launched the protocol.
Justin Sun's plans are very bold, as he hopes to hit the target of 50million by the end of the year.
Back in October Tron activated its Virtual Machine and Justin Sun tweeted back then, "Based on community consensus, #TRON will be upgrading to Odyssey 3.1 at 8 pm SGT. The TRON Committee function & TVM will go live, marking the start of the Smart Contract Era. TRON will be 200x faster vs. ETH, 100x cheaper vs. EOS. dApp developers & users, this one is for you! $TRX."
With one step at a time, the Tron project seems to keep all the promises made by its founder.