The Tron (TRX) community has a lot to celebrate these days as their favorite coin hit another important milestone.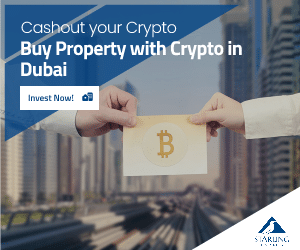 That latest statistics confirm that Tron is surpassing other projects.
Surpassing 1 million transactions per day
Crypto enthusiasts know that network constraints usually limit the number of potential transactions per day, and Tron seems to have somehow managed to push this limit above the 1 million mark.
This highly significant announcement comes only a few weeks after Justin Sun, Tron founder, announced that the network finally hit 500,000 daily transactions.
As you can see, the number continued to grow at a really fast pace, hitting 1 million transactions.
This new achievement means that Ethereum is used half as often as Tron even if their project is more mature compared to Justin Sun's creation.
Factors that led to this ongoing growth
There are more important factors that have led to such a growth for Tron. For starters, Tron dApps have been generating lots of transactions.
For instance, the top applications involve betting and gambling which are two of the most popular concepts or use cases among the crypto community.
More than that, it seems that people are moving funds to and from exchanging more than usual lately.
This new number of daily transactions that Tron managed to achieve is a vital indicator for the Tron network.
This trend might be extended even longer in the future as well and the best thing is that unlike other projects, Tron's network has enough room for future growth.
Other important achievements
It's also important to note that transaction fees are also relatively low with an average of $0.02.
Another remarkable achievement worth mentioning is that over the past weeks, the number of network addresses has also been growing.
An increase from 525,000 to 567,237 addresses has been recorded by TronScan.
All these successes confirm that there's a network growth taking place at the moment and Tron is enjoying higher popularity each day.