Tron's Justin Sun makes the community happy to know that he's supporting a really impressive cause these days.
Justin Sun donates $250k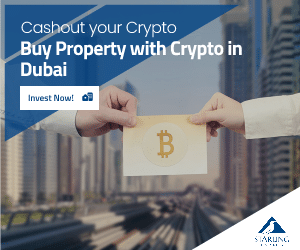 The Tron Foundation has just revealed in a blog post that they are joining the ALS Association for VoiceYourLove campaign which is aimed at finding treatments and a cure for people who are living with amyotrophic lateral sclerosis (ALS).
Tron's founder and CEO says he is "proud to be working with ALS Association to raise money and awareness for a terrible disease," and he has donated $250,000 towards the cause.
He's also telling other stakeholders in the crypto industry to help find a cure for the disease by donating to the cause.
"The TRON and BitTorrent community [has] over 100 million people, and it's statistically possible that thousands of you are afflicted with ALS. In your honor, I'm donating $250,000 and urging others in the blockchain industry to voice their love by donating to help find a cure." Sun said.
Using the blockchain tech for transparency in charity
Tron is planning to use DLT in order to improve transparency, and they will be able to do this by keeping a record of the donations received and the charitable organizations that benefit from them.
Justin Sun made headlines recently again after offering a helping hand to a former BitTorrent employee – Tong Zhou.
He was one of the unfortunate 115,000 clients of the crypto exchange Quadriga CX in Canada, and he lost all his life savings after the CEO died and clients' funds remained blocked.
Justin Sun saved the day for him, and now Zhou has the opportunity to work at BitTorrent once again. Sun tweeted that he was saddened by the news and he's willing to help him out by offering him a job.
The Tron community was beyond excited for the news, and they congratulated Sun on Twitter.