Tron's Rumored Billion Dollar Partnership With China's IT Giant Baidu Could Pave The Way For TRX Adoption In 2019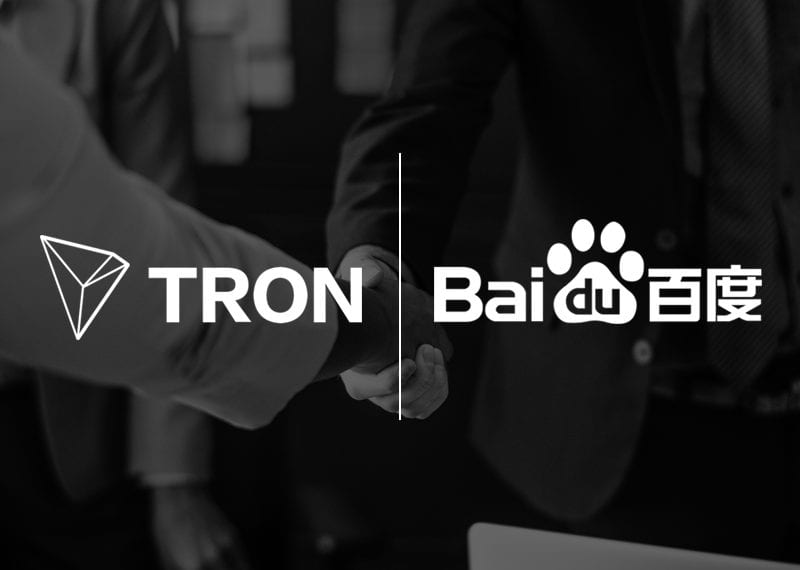 The crypto space already knows that Tron CEO Justin Sun likes to make massive announcements.
Even though many accused Sun of being too much of a showman, he continued to spark tons of excitement for TRX in an industry that has been plagued since the beginning of the year with slow adoption and a bearish trend.
Sun has a direct line to both TRX investors and developers, and overall, his company changes a bit the regular crypto scenery.
The last time Sun shocked the crypto space a lot was when he announced the purchase of the massive torrenting service BitTorrent.
This acquisition still has to be mirrored by the TRX's price.
Sun was hinting at a very secret project the team has been working on, and this turned out to be Project Atlas – the initiative to implement BitTorrent on Tron's network in such a way to improve both services.
Latest reports hint at a potential massive partnership
EWN reported that there may be a partnership in the cards for Tron which could be its most significant project until now.
Speculations claim that Tron is working to announce a partnership with Baidu which is one of the largest IT companies in China.
https://twitter.com/coinness/status/1050630825660768256
It's basically the equivalent of Google for them, and it controls 66% of all Internet searches.
CoinNess.com says that the Tron team confirmed that a partnership is in the works between them and Baidu.
More than that, on Friday, Justin Sun posted on Twitter that the company was looking to make a move much bigger than the partnership between Tron and BitTorrent and that this new deal would be worth billions of dollars.
https://twitter.com/justinsuntron/status/1050721196843495426
TRX's price still has to jump for joy after the news of a potential Baidu partnership. But if this turns out to be correct, then 2019 could mean massive adoption for TRX.