US Regulator Investigating Crypto Exchange BitMEX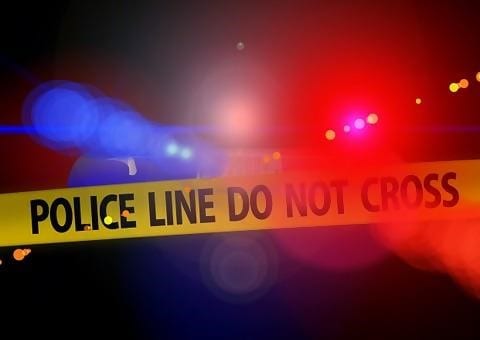 It's now official – BitMEX, a Singapore-based cryptocurrency exchange is being probed by the US Commodity Futures Trading Commission (CFTC). In a Friday morning report by Bloomberg, BitMEX whose fortunes are believed to be centered around allowing people to bet with small amounts of money has now found itself on the wrong side of the law.
A source who sought anonymity since the probe is yet to be made public by either party confirmed that the exchange has been under investigation for allegedly allowing US citizens to trade on it without being registered by CFTC. This, the regulator believes is a serious breach of its rules in the wake of intensified crackdowns on the unregulated exchanges.
You may be asking yourself why the CFT is bothered about what is going on in the digital currencies sector. The regulator considers Bitcoin to be a commodity and just like any other conventional asset, the digital currency is subject to its regulations. According to CFTC, the fact that Bitcoin is a commodity allows the regulator to exercise control over the asset's futures and other derivatives.
But even as the investigations find their way to the public domain, the CFTC has since refused to issue any statement or comment regarding the matter.
Similarly, BitMEX remained mum on the issue. When reached out for a comment, this is what one of its spokespersons had to say – "HDR Global Trading Limited, owner of BitMEX, as a matter of company policy, does not comment on any media reports about inquiries or investigations by government agencies or regulators and we have no comment on this report".
Should BitMEX Be Worried?
In a January interview by the local dailies, BitMEX CEO Arthur Hayes confirmed that the company would not compromise on its internal and external rules. The exchange barred any US citizen or resident from trading on its platform.
However, Arthur has reasons to believe that some US citizens may have masqueraded on the platform and ended up flaunting the rule. He further alluded to the fact that the internet is full of effective tools for hiding user locations, and as such, it is possible US investors used IP addresses from countries that are permitted to trade on the platform.
If that is confirmed to be the case, then it's highly likely that any such filters put in place by BitMEX might have been bypassed by many US citizens.
There's no doubt that cryptocurrency exchanges have been working round the clock to polish the rough edges in the game, and a lot of them seem to be on the right path. But even with that, a good number of renowned exchanges still choose the unregulated route. BitMEX is a clear example that the sector still has a long way to go.
One such exchange that recently underwent CFTC's probe had to part with about $1 million in fines for breach of the set rules. 1 Pool, a Marshall Island-based exchange found itself in trouble with the regulator when it issued its investors with Bitcoin-backed contracts.
Apparently, CFTC established that 1 Pool acted improperly as a broker to the US customers when it offered them retail commodity transactions with margins by accepting Bitcoin as collateral.
But these are not isolated cases of the troubling times in the crypto space…
Today, it is not unusual for a cryptocoin exchange to find itself on the wrong side of the law considering the entrance of a high number of regulatory bodies. In recent times, many countries have been stepping up their crypto regulations. While the focus has mostly been on the unregulated ones, several digital assets continue to suffer the consequences. And just about a week ago, US President Donald Trump dealt another blow to the sector with his infamous tweet, take a look below:
Source: Twitter
Food for thought…
Moving forward, you can expect more stringent measures from exchanges that will be fighting to remain on the safe side of the regulators. BitMEX has put on notice all illegal traders on its platform and warned that they would immediately be ejected upon discovery. Already, the exchange seems to have cracked the whip with some users taking to social media to express their disappointment after being ejected.
Whether the CFTC has sufficient evidence of the platform having breached its rules or not remains to be seen. But while the regulator doesn't have a solid case on the exchange just yet, a keen eye will be on how exchanges align themselves to avoid falling into trouble with the authorities. In meantime, BitMEX's San Francisco office will be seeing more of the regulators who are now more than ever keen on regulating the crypto sector.