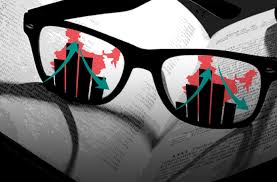 The Canadian drug giant Valeant Pharmaceuticals Intl Inc. (NYSE:VRX) announced results of its fiscal fourth quarter as its revenue plunged 13% during the period, affected by the performance of the stomach-drug business it attempted to sell late last year as well as falling medicines prices.
The company's shares has been badly hit by concerns about drug-price rise, accounting problems and a clash with potential debt default.
Valeant Pharmaceuticals Intl Inc. (NYSE:VRX) 's earnings have beaten analysts' predictions at a time when investors are watching for signs of what kind of prosperity Valeant can offer as it distance itself from large takeovers and large price surges for its drugs.
However some analysts have shown apprehension about Valeant's debt burden and have questioned the potency of its drug pipeline.
Meanwhile for the full-year, Valeant said it sees revenue in a range of $8.9 billion to $9.1 billion in contrast with the analysts' predictions of $8.96 billion.
Furthermore Company's Chairman and Chief Executive Joseph Papa said in a statement that Valeant is showing heartening rise in average sales prices. Still, revenue in the firm's Branded Rx segment plunged 17%, hurt by stomach-drug business Salix Pharmaceuticals as well as lower pricing because of managed-care rebates and increased generic competition.
It was reported late last year that Valeant's discussions to sell Salix to Takeda Pharmaceutical Co. for around $10 billion had not reached any conclusion. Valeant is well on track with plans to build the sales force for Salix's crown jewel, the irritable-bowel drug Xifaxan.
Overall in the previous quarter Valeant Pharmaceuticals Intl Inc(NYSE:VRX) revealed a net loss of $515 million, or $1.47 a share, in contrast with a loss of $385 billion, or $1.12 a share, year over year. Exclusive of certain items, the company had earnings of $1.26 a share, in contrast with $1.55 the year before. Analysts in the mean time were expecting earnings of  $1.19 a share.