VeChain just leveled up in popularity. CNBC placed the spotlight on VeChain during its latest episode of tech show called Advancements With Ted Danson.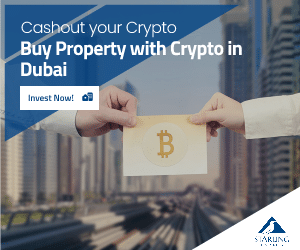 The show usually features the latest trends in technology, and the latest segment features COO Kevin Fang of VeChain, the public blockchain that uses smart contracts, the benefits of blockchain tech in supply chain logistics and beyond.
This segment aims to explain the basics of blockchain and the way in which it facilitates trust between parties.
Its target is also to show how the tech can be used in business transactions in order to transfer value and confirm data.
CNBC's show explained VeChain's features
It introduces Bitcoin to a broader audience, and it explains how VeChain is using the blockchain with IoT tech and AI to digitize and track the complete life cycle of a particular product.
This process allows anyone to authenticate a product and to know where and how the product has been created.
The platform is also capable of reducing the counterfeiting and product tampering by maintaining the integrity and the quality of a brand.
VeChain's partnership with BYD receives interest
The segment also addressed VeChain's latest massively important partnership with BYD, the largest electric vehicle manufacturer in the world. BYD is based in Shenzhen, China and it builds hybrid, combustible and electric cars, taxis, logistics vehicles, heavy equipment and more.
The two companies will use the VeChainThor blockchain to create a carbon trading system that analyzes the amount of dangerous emissions vehicles are sending into the atmosphere and the operators that are polluting the least receive rewards that stimulate them.
An official press release has recently reported that BYD teamed up with VeChain and DNV GL.
The press release revealed that "the solution utilizes VeChain's automobile lifecycle management solution that encompasses nearly every branch of the automotive industry. This will be the first enterprise-level application moving millions of cars, buses, trains, and other vehicles onto a public blockchain platform."