Yesterday was a big day for the VeChain Foundation as the team announced their partnership with BYD Auto Co., Ltd., a Chinese automobile manufacturer, and DNV GL, an international accredited registrar.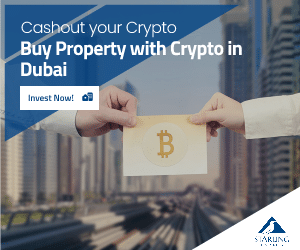 The partnership comes as a strong effort to try and solve the issue of carbon emission imbalanced via VeChain's blockchain-based Proof-of-Concept protocol.
BYD revealed that they just completed a carbon banking solution targeting card models by using VeChain's automobile lifecycle management solution.
VeChain noted that this is the very first enterprise-level application that will change "the data of millions of cars, buses, trains, and other vehicles onto a public blockchain platform."
What is the carbon bank solution?
This is mainly directed at rewarding vehicle operators for their cars' driving performance and efforts in reducing carbon emissions.
The solution aims to decrease the global carbon footprint, and it will offer all the necessary tools for constructing a blockchain-based ecosystem.
Carbon footprints will be registered on the VeChainThor blockchain
Each of the carbon footprints that is captured will be registered on the VeChainThor Blockchain, and it will be made accessible to customers who are excited to join this impressive initiative.
According to Shu Youxing, the President of BYD's Automotive Intelligent Ecological Research Institute, "this technology enhances our current offering, and it also allows us to create entirely new markets. The unique aspects that VeChain provides will empower carbon monitoring development and sustainable ecosystems."
Sunny Lu, the CEO, and Co-Founder of VeChain said "as the global leader in green car manufacturing, BYD offered us the opportunity to pioneer real change. It takes innovators like BYD to make the world a cleaner place. Carbon banking will be a new reality for billions of people."
Another interesting thing worth mentioning is that The People's Insurance Company of China has also teamed up with VeChain to design the solution because they are certain that it would create added value to their commerce.