Remember the six insane crypto-related predictions for 2019 made by ICOBox? One of them was claiming that the falling economies all over the world could lead countries to create their own cryptos.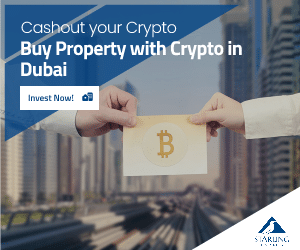 Well, with Venezuela things haven't reached that far yet, but due to the deteriorating economy, the country is slowly but surely turning to the stock market and crypto.
Hyperinflation has people turning to crypto
Venezuela used to be an economic powerhouse in South America back in the '90.
But as the IMF estimates that Venezuela'sinflation currently stands around 1.3 million percent, prices double in less than a month, triggering a shortage of necessities such as medicine and food.
The Economist reported that the poor conditions in the country had 10% of the population to leave.
More than that, people have chosen the volatile cryptos. Cryptoslate reports that "On social media, Bitcoin, Dash, and Zcash are often cited as the number one choices for Venezuelans looking to weather hyperinflation."
Cryptos replacing stock market hedging
Poor people in Venezuela have been hit the hardest by inflation, but the rich do have other options to fight the problems. In the past, many have been using the stock markets.
They used to buy shares to deposit cash and sell them to withdraw it, the Economist reports.
But now the stock market is rivaled by the growth of Bitcoin trade. Even if the country has to deal with really grim conditions these days, the use of Bitcoin has reached a scale that has never been seen before.
"The nascent digital currency could actually start behaving like peer-to-peer digital cash in the country, one of Bitcoin's original aspirations," Cryptoslate writes.
The country may be on its way to set a precedent for crypto.
Meanwhile, you can buy BTC in the US at the grocery store which is a massive sign of the fact that crypt mainstream adoption has just landed.