In recent years, more and more people have started to educate themselves in regard to how cryptocurrencies work. As a result, almost everyone who first signs up to a cryptocurrency exchange finds themselves nervously sat hoping that it isn't too late to buy into the next biggest crypto before it's value skyrockets.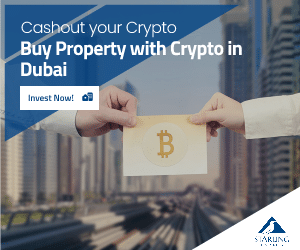 Are you banking on Bitcoin to go down in value so that you can buy in before the price hits the possible $100,000 mark? If so, you are probably going to be disappointed. The good news, however, is that there is one cryptocurrency which might just be about to go to the moon in time for you too to hitch a ride along the way. We're talking, of course, about Dash Coin.
What is Dash Coin & Why is Now a Time to Think About Investing?
Dash Coin is a rebrand and collaboration between two former altcoins, Darkcoin and Xcoin. What is more, Dash Coin offers what just might be the best compromise possible between the two cryptocurrency exchange favorites, Ethereum and Bitcoin. This is because like Bitcoin, Dash Coin is completely open source and decentralized, operating using peer to peer blockchain equivalent which can allow users to exchange coins anonymously.
That said, what makes Dash Coin stand out, is the fact that the currency has so far avoided having its brand image sullied by blockchain forks, scalability issues, or political unrest within its core developer community.
How Bitcoin & Bitcoin Cash just gave Dash Coin the Biggest Boost Possible
As discussed in our recent post, 'Bitcoin Cash – Investment Worthy or a Bitcoin Network Conspiracy?' Bitcoin went into a $1,000 tailspin over the weekend starting November 10th. What is more, this was an artificial tailspin caused by Bitcoin miners and associated investors pulling funds, pumping Bitcoin Cash, and buying Bitcoin back as soon as Bitcoin started to become more profitable to mine and cheaper on the pocket.
Of course, most people don't know about how Bitcoin mining works, nor how manipulations like this are even possible. This being the case, everyday investors started to buy Bitcoin Cash and many lost out as the big Bitcoin Cash bubble burst precisely as Bitcoin once again became more profitable to mine and invest in.
People who understand the intricacies of the crypto markets, however, didn't touch their Bitcoin or Bitcoin Cash investments. Instead, they started to put money into Dash Coin. This is why while not widely reported on, Dashcoin ended the weekend at $530.94, up from $275 on November 7th.
The Many Merits of Dash Coin
While still not on as many peoples cryptocurrency exchange radar as Bitcoin, Dash Coin certainly has long-term investment potential.
Unlike Bitcoin, Dash Coin has a 2 MB blockchain block size. This means that the network has double the transaction processing power of Bitcoin. Even better, transactions are significantly cheaper and instant.
The real reason to watch Dash Coin, however, rests with the fact that so far, Dash Coin has had relatively very little promotion outside of the Dash community itself. All this, though, is about to change thanks to an update to the Dash Coin algorithm which will see projects such as 'Dasforce' which seek to promote the altcoin rewarded by the Dash community itself. What is more, if the investment which the Ethereum network put into promotion is anything to go by, this could well see Dash Coin really start making an imapct on cryptocurrency exchanges throughout the remainder of 2017 going into 2018.