In the world of cryptocurrency, Litecoin (LTC) has always been seen as second in value. Even its founder Charlie Lee thought it would stay as an alternative to the industry leader. According to investor and minor behavior, Litecoin may very well be en-route to the top spot. Its price has risen by 19.5% in the last 24 hours thanks to overall market recovery and confidence from stakeholders. While cryptocurrencies are currently quite promising, Litecoin fortunes are bound to go through the roof. Numbers don't lie and here are some to paint a profitable picture for you.

The proof is in the pudding

Traditionally, an increase in the value of a cryptocurrency is followed by a consequent drop. However, Litecoin is beginning to write a different fate for itself. The altcoin rose from $87 to $103 in one day. Analysts indicate that the upward trend will continue. Furthermore, the optimistic ones even think that Litecoin will surpass the $110 mark sooner rather than later.

While cryptocurrency trends are difficult to predict, the Litecoin (LTC) graph is evidently heading upwards. The recent price jump made investors a lot of money. The altcoin even posted a 6.5% growth against its largest competitor. Overall, the last 24 hours were very good for Litecoin and anyone with some of it in their wallet.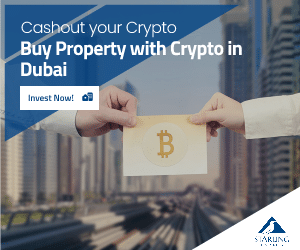 Image 1 – Litecoin (LTC) Charts – Source: https://coinmarketcap.com

Gallons of liquidity

One of the most attractive features of a cryptocurrency is its liquidity. The more it occurs, the better for the altcoin. For Litecoin, liquidity is currently not a problem. During its recent growth, the altcoin increased in liquidity by over $100 million in a single day. This led to current liquidity levels of $636 million.

As a result of is performance, traders and investors are scouring Litecoin exchanges in search of deals. GDAX is the biggest Litecoin exchange in terms of sheer volume. Here, trades worth $170.5 million were made in the last 24 hours. Moreover, OKEx, Bitfinex, and Bitthumb are also reporting high activity of Litecoin trades.

The latter two exchanges are located in the Eastern part of the world. Interestingly, they have already listed LTC as being worth $110 while Western exchanges are listing it at $102.83. Shrewd traders are currently taking advantage of this price difference and making a killing. Clearly, Litecoin is the altcoin to be dealing with right now.

Recent developments

Its fantastic performance has also been supported by recent news about Litecoin. Firstly, the Gatecoin exchange that is based in Hong Kong has added Litecoin to its roster. As such, investors in China can now trade Litecoin for other digital and physical currencies. This was one of the first moves made by the exchange as it came out of a momentary trading blackout. The news propped up Litecoin's value leading to its bullish performance.

Furthermore, Litecoin received an upgrade in form of the SegWit integration. Thanks to this technical improvement from its development team, the cryptocurrency now supports more malleable transactions and facilitates secure, long-term scalability.

Conclusion

Initially simply an alternative cryptocurrency, Litecoin has grown to be a major player in its own right. Over the last few years, its growth chart has seen fairly minimal changes in the price of the altcoin. Despite rising and dipping, its overall trend is upward. Judging from this and its recent growth spurt, Litecoin is a great choice for both short and long-term investors.