Ripple's digital asset XRP is one of the most stable cryptos on the market.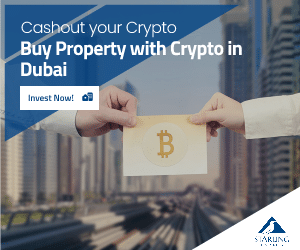 Back in 2018 when the crypto market was under a bearish trend and towards the end of the year prices fell harder than ever, XRP still managed to hold on.
It even surged by 300% in a bullish rally back in September 2018. But can XRP's price rise this year?
In 2018, all coins experienced a terrible fall and Bitcoin dragged them all down. But now, more crypto voices are hinting that Ripple's coin will definitely have a bright future.
Reaching new highs in 2019
Ripple's XRP is seen by many as a great investment opportunity this year.
The company behind the token is continually adding new clients. For instance, RippleNet now boasts over 200 members and the number keeps growing.
There are several financial institutions that are using the Ripple protocol in order to transfer digital assets all over the world, and big names like Banco Santander and more are involved.
More factors are hinting at the fact that Ripple's XRP is definitely undervalued now.
The predictions claim that as Ripple will be adding more clients to its ecosystem, the overall XRP market cap will grow and the value of the coin will follow the same steps.
Some crypto experts believe that XRP could reach $2.57 or even $5.14 by the end of 2019, according to Express.co.uk.
350% increase in live payments
Brad Garlinghouse stated that in 2018 100 financial institutions have joined RippleNet and the network has witnessed a 350% increase in live payments.
RippleNet is also signing about two to three clients on a weekly basis, and most of them are financial institutions that require the settlement of cross-border payments.
Ashay Mervyn, JNFX head of emerging markets, praised RippleNet as a cost-effective alternative.
He said: "Payments between countries are beset with inefficiencies—inefficiencies around cost, inefficiencies around speed and inefficiencies around transparency."