This is great news for crypto enthusiasts and maybe another step towards adoption. Yahoo Finance is one of the world's most significant sites for real-time stock quotes and market information.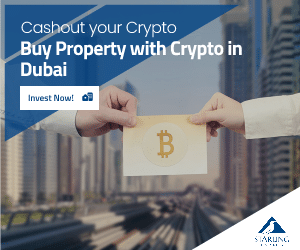 Now the site added a brand new feature to allow crypto trading on its platform.
Yahoo Finance allows trading 4 cryptos
The official blog post announced that the company had enabled the function on its iOS mobile application which now supports in-app trading of four types of assets: Bitcoin, Ethereum, Litecoin, and Dogecoin.
"Yahoo Finance is now allowing users to act on that information, and trade cryptocurrency directly through its platform," the blog post says.
"As the leading provider of financial data, insights, and editorial content, we are constantly looking for ways to better serve audiences on the Yahoo Finance platform," said Joanna Lambert, General Manager of Finance & Tech at Oath.
"We first launched our integration with TradeIt one year ago, allowing people to trade on Yahoo Finance for the first time ever.  We're excited to expand this offering to cryptocurrencies, further connecting our passionate community of investors with relevant utilities on our trusted platform."
This announcement comes amidst many online tweets that have indicated that the service apperared to be also available on the desktop version of Yahoo Finance.
The feature is not visible on desktop browsers for now, but Yahoo Finance said in the announcement that it will extend the service to Android, desktop and mobile web platforms in the future.
Yahoo Finance teamed up with TradeIt
The company added this brand new exciting feature via a partnership with TradeIt, which is a platform that integrated brokerage services in order to act as a hub for trading financial assets.
Yahoo Finance did not offer details on which brokerage platform their iOS app is connected to for crypto trading. TradeIt had integrated with Coinbase, the U.S. crypto exchange, according to a statement from 2017.
The news site started the partnership with TradeIt in September 2017 in order to let users do in-app trading for traditional financial assets.
The exposure to cryptos at the time was limited to viewing prices and portfolio performance.
Yahoo Finance began tracing Bitcoin's price back in 2014, and last year the company expanded this service to cover over 100 cryptos across the platform.