5 Reasons Why Litecoin is The Most Undervalued Digital Currency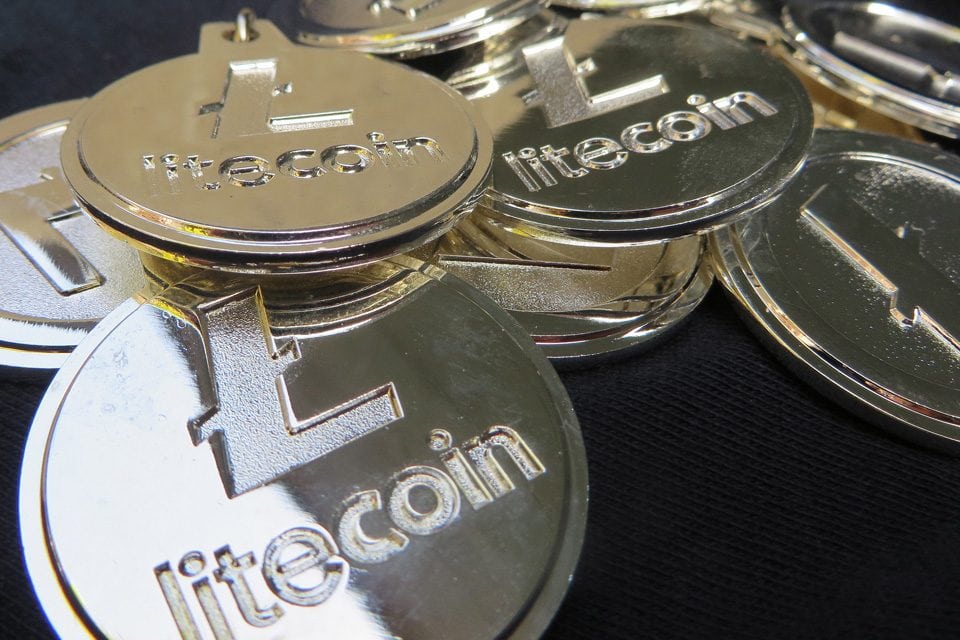 In July 2017, McAfee antivirus creator John McAfee, caused a storm on Twitter, by stating that if the current Bitcoin value doesn't reach $500,000 by July 2020, he will eat his own manhood. Needless to say, 2020 will be interesting, to say the least. However, if the world's biggest digital currency does make such dramatic gains on McAfee's schedule, what will this mean for altcoins like Litecoin (LTC)?
Why Litecoin Needs form Part of Any Digital Asset Portfolio
When people looking to buy Litecion hear about John McAfee putting his manhood on the line, they immediately do one thing. They think: "Oh my God, what am I doing? I shouldn't buy Litecoin. I should buy Bitcoin or Ethereum!"
There is, of course, only one problem. Very soon, in order to jump on the Bitcoin Express to John McAfee's manhood, most people are going to have to start remortgaging any property they own. The good news, however, is that that for anyone smart enough to buy Litecoin instead, similar returns to those offered by Bitcoin are still possible.
Top 5 Reasons Why Litecoin is Currently Undervalued:
Litecoin is the Only Digital Currency which is a Digital Currency
Yes, strange as it might sound, people who buy Litecoin buy into the only cryptocurrency which is designed by default, to be used just like regular money. This is because Litecoin isn't burdened by high transaction fees and can process transactions much faster than other leading digital assets.
With Litecoin There is no Bitcoin Bubble or Any Pump & Dump
Do you look at the current Bitcoin price one day and then look again the next, only to be stunned by wild and altogether inexplicable $1K, $2K, or even $3K price swings? If so, what you are doing is looking through a foggy window into the altogether heated world of crypto pump and dump trading.
With speculation that Ethereum might be about to boom, new money floods into the ETH network, only to leave again the next day and be invested back in Bitcoin. Thankfully, with Litecoin, this simply doesn't happen. Litecoin value is rarely (if ever) pinned to the same digital currency hype that surrounds Bitcoin and Ethereum. People simply buy, hold, and most importantly of all, use Litecoin like real money.
Emerging Markets Love Litecoin
Cryptocurrency breaking news throughout 2017, has been dominated by Ethereum Smart Contract press announcements and news regarding Bitcoin having found new, morally dubious ways to clone itself and create money out of thin air. However, while nothing has really changed technologically for ETH and Bitcoin, Litecoin has been both innovating and gaining significant market share in emerging markets.
Having recently been adopted by several leading Asian exchanges, investors in digital assets in the East find solace in Litecoin's lower volatility and constant technological innovation.
Litecoin Will Become the Way That People Spend Bitcoin
At present, Bitcoin transaction fees are skyrocketing. What is more, Bitcoin has no plans to modify its blockchain in an attempt to make the digital currency usable in any kind of day to day transaction context.
Thankfully, Litecoin has found a way to convert leading digital assets like Bitcoin, into Litecoin tokens on its own blockchain. This means that soon, the cheapest (and therefore only) method via which people will transact and trade Bitcoin, will be via Litecoin.
Litecoin is More Secure than Bitcoin
In recent weeks it has emerged that over $300 million has been lost in Bitcoin Cash and Bitcoin Gold transactions, this despite the two Bitcoin forks assuring investors prior to forking that both blockchains were just as secure as the original BTC Blockchain.
To make matters worse, a rouge third party has now found a way to access lost fund amounts and potentially either steal these or hold them to ransom until original fund owners pay a percentage to have their money returned. Needless to say, this kind of thing (which has also happened twice now on the Ethereum blockchain) simply can't happen with Litecoin.
Should You Buy Litecoin Prior to 2018?
Given that Litecoin is certainly undervalued and has so much legitimate cryptocurrency market potential, it is starting to seem silly not to invest in at least two or three Litecion tokens. The only question is when you make investment decisions, do you base those decisions on hype or real hard facts about the asset you're investing in?