The blockchain technology is still dominating the headlines and financial conversations all over the tech sphere, and this makes it even stranger that some of the biggest names in the industry remain outside of the sector, only looking in.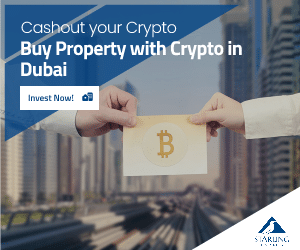 On the other hand, after various announcements, it seems that one of the top tech giants may eventually be ready to step in.
Amazon keeps exploring blockchain's opportunities
Amazon, one of the largest corporations in the world, spent months exploring the possibilities of the blockchain.
At the beginning of 2018, these explorations turned into real actions and the company announced a few partnerships and some of its plans. starting with its Blockchain-as-a-service feature, Amazon goes from theory to practice.
For Amazon, the whole need for incorporating blockchain tools has two faces: to change the trends in the eCommerce and consumer sector and to seek more ways to expand its vital AWS platform.
Amazon's dominance in online retail comes at a price as most companies that operate their sales via Amazon have a significant issue.
Eran Eyal, CEO of blockchain-based customer intelligence firm Shopin says that "Amazon presents a conundrum: While also providing a huge platform for wide product distribution, logistical support, and marketing, all of this comes at the expense of a personalized relationship between the brand and their customers."
For many retailers, the most significant issue is the loss of end users' information, which is collected by Amazon. This is why many retailers are looking at other alternatives and the blockchain provides them.
Amazon's efforts are more concentrated on the B2B possibilities
For the moment, Amazon's efforts seem more focused on the B2B opportunities that blockchain affords now.
On the business-to-business front, blockchain's value to Amazon is more precise.
The B2B realm has a more developed ecosystem for blockchain and Amazon's platforms are already enhanced to incorporate the tech.
Amazon Web Services, the company's cloud server solution for businesses, has the pieces in place to easily adapt blockchain.
Anyway, overall, for Amazon, entering the blockchain realm is more than an opportunity for the moment, it has become a necessity.