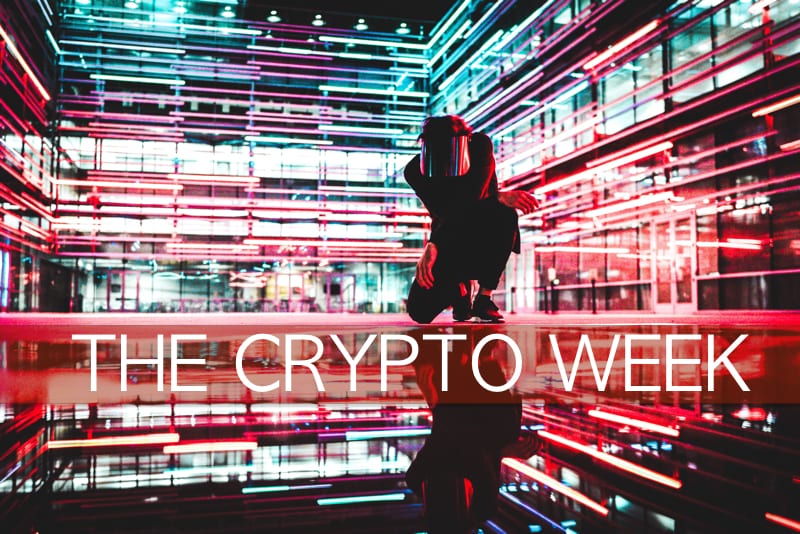 Komodo with big news today and goes over $3 a coin
Komodo holding an online Q&A tomorrow and taking questions from Twitter. We hope to hear more about the restarting of Monaize dICO which is the first of its kind.
#Komodo Team November #AMA – Please Post Question Here – Answers on November 28th. https://t.co/buiahmE1Hp

— $KMD (@KomodoPlatform) November 27, 2017
Head over to Twitter and post interesting questions. Not to be outdone, Komodo also released a new beta version of the atomic swap exchange platform which promises to conduct trades in 10-25 seconds between coins directly from your coin wallets.
@satindergrewal released v0.7.0-beta of his advanced gui, now with first charts and zeroconf option enabled: https://t.co/GUDSSmCGqm A lot of backend and gui changes, expect more ironing out in next releases $kmd $komodo $atomicswaps $dex pic.twitter.com/dfreyidJF2

— BarterDEX (@BarterDex) November 26, 2017
Komodo is up bit over the last week and now #30 on coinmarketcap.com with increasing volumes. Expect further runs if the dICO is updated tomorrow during the Q&A. We would love to see the team use the forum as a method of announcing the dICO timer restarting.
Decred (DECR) announces activation of Lightning network to Smartcontracts
Yesterday we told you Upbit was adding trade from Decred to Korean Won and today we hear lightning transactions were added to Decred. It is hard to say which is prompting today's bump in price but with the Korea market the largest by volume in the world and common for new coins to jump when added we assume this is related to new demand. Decred is up 13% today with some profit taking in the last hour. Interestingly this coin is not available to trade for Korean Won yet but Koreans and Chinese citizens may be buying in preparation for the trade soon.
Cardano – The newest member of the $1 billion market cap club
The run continued well after our news yesterday and ended up 60% before giving back some profits. Cardano is now a full fledged member of the $1 billion club – technically the $1.2 billion club if the gains hold. As any coin the increased 60% overnight it will need to establish a basis of support before another run. December 1st is a big day as Cardano updates the roadmap. The 1 November update was less than well reviewed by Cardano supporters so the big news that is anticipated would be the addition of a large exchange. The below chart shows the price dump that occurred with the last update at the far left on 1 November. Sometimes anticipation sets up for bad news.
Power Ledger (POWR) details coming related to 2 year study
Power Ledger (POWR) made huge news when Australian and local governments ponied up $8 million in grants to a crypto currency and now details of the project are coming out. It will be a 2 year study on the effects of using the blockchain technology to trade energy and water to better conserve both through efficient movement from oversupply to under supply. The conservation aspect will appeal to many and the hope is more efficient movements of both will prevent lost production of energy and water. The Australian Landcorp, which is similar to the US BLM) will monitor the project. Power Ledger has a similar project with Origin Energy which is a large private energy company which starts in September. With both commercial and public interest Power Ledger could be looking for big things to come.
It feels like it's always good news here in Power Ledger land…https://t.co/NUh8GuoxCk#POWR#POWRtoken#ICO#Startup#Greentech#RenewableEnergy#SolarPower#Blockchain

— Power Ledger (@PowerLedger_io) November 27,
Salt gaining traction
This is a first mention for Salt. A relatively unknown, this peer-peer crypto lending coin had a disastrous ICO which led to a sell off before stabilizing in share price. At this point the market is not live but expects to be Q4 2017, which, is like, very soon. Course as all things crypto this date is fungible with any other date on a calendar. It was announced as a sponsor of the upcoming Consensus: Invest 2017 hosted by Coindesk. Check out the list of sponsors. Also on that list is CME group which is planning a launch of a market of its own in December with the first futures market for Bitcoin. As a sponsor, Salt would have to have an announcement coming. We expect it may be made during this invest which is a gathering for discussion on investing in crypto currencies. Stay tuned.