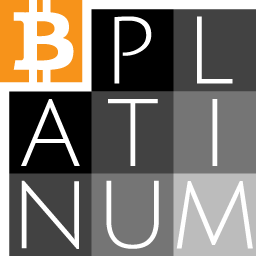 So far the launch of Bitcoin Gold (BTG) has been considered a failure. Devs pre-mining coins, failed pools, diverted hashing and yet if you got in early you still could have made a profit by trading out of BTG in the first 24-48 hours after launch and are still up if you held from launch.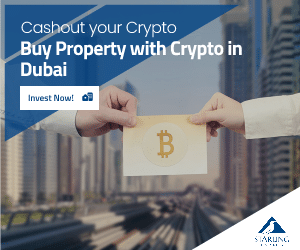 At this point another fork of Bitcoin doesn't surprise anyone who follows cryptocurrency news. Today we now get word of another Bitcoin derivative coin coming to market which hopes to go right where Bitcoin Gold went so wrong.
Dubbed Bitcoin Platinum (BTP) this coin will be a hard fork of the BTG blockchain. It differs from BTG with no pre-mine by the developers and the integration from launch of SegWit2X the long debated possible future addition coming to the Bitcoin blockchain.
Bitcoin Platinum is a fork of Bitcoin Gold with Segwit2X
Visit for more information

▶️Official Site: https://t.co/oO46SYkPzS (🇨🇳: https://t.co/tShj4Gk0Vd)
▶️Reddit: https://t.co/SskyZ55kcU#bitcoin #BitcoinGold #BitcoinCash #BitcoinNews

— Bitcoin Platinum (@BTCPLT) November 17, 2017
No pre-mine is important. Pre-mine occurs when a developer opens the block chain to mining prior to the public. As initial mining is very low difficulty many coins can be mined quite easily before public mining begins. Some developers choose to announce pre-mines and some do not. A pre-mine also allows a developer to dump coins once added to exchanges and can lead to downward pressure on a coins value. This may be what has pushed down BTG following launch.
SegWit2X is meant to increase the number of transactions available on a blockchain allowing for scalability as acceptance of a coin increases. It is well known in the Bitcoin world that scalability is a limiting factor in the current code and has created this debate about implementation of SegWit and SegWit2X.
So far little is known about the developers. The coin will use Equihash which indicates Nvidia cards should excel at mining. Main net is set to launch within 24 hours although no pools or online wallets are available. Additionally there is no word on exchanges for the new coin.
Should you mine the new coin?
This is not an easy question to answer. All things Bitcoin seem to have some value these days and this coin does not have a large following with an announced launch within 24 hours of announcement. Few followers on Reddit and only a few posts on Bitcointalk which indicates difficulty may not skyrocket shortly after launch. Pointing a few GPUs from a farm is a speculative play that the developers can follow through on the promises. Any similarities to Bitcoin Cash and Bitcoin Gold launches may present a selling opportunity not long after launch.
If BTP does deliver the coin could grow beyond the current market share of Bitcoin Cash. A GPU algorithm with SegWit2X integration and no developer pre-mine is what users wanted from Bitcoin Gold. No white paper to review, little known developers and a copy of a copy makes me hesitant to recommend. Certainly a risk with very high upside.
For now Bitcoin Platinum reminds me of one of my favorite songs.
Future Forks?
Now that we have platinum we can speculate on future forks. Personally I want to see Bitcoin Adamantium with The Wolverine's face on the a coin. It could have regenerating properties by adding more coins to a wallet automatically after spend to k
eep your balance the same. Or maybe we should move to gemstones and look for Bitcoin Diamond. Then we could focus on fair trade diamonds to avoid conflict or blood diamonds with a portion of the profits. At this point no word on The Wolverine endorsing a coin but I would be a buyer and miner if he did.