Bitcoin (BTC) Surge To $10K Will Be Possible And The Trigger Is Reportedly The U.S. – China Trade War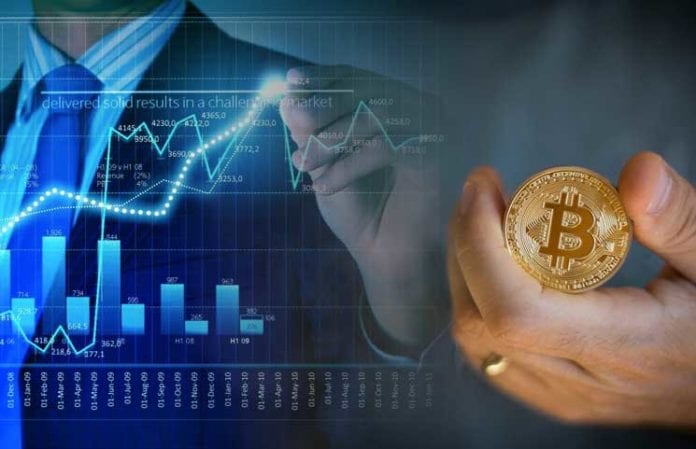 A lot of traders are waiting for a healthy correction these days.
As you know, BTC price went up over $8,000 on CoinMarketCap and then fell back.
Now, the most important crypto in the market is trading in the green and it's priced at $7,953.80. Since yesterday, the coin managed to go up by almost 8%.
New York Supreme Court's order to freeze further transfers to Bitfinex from Tether might be the main reason for the massive price dip this time according to Smartereum online publication.
The US-China was can reportedly trigger bulls
They also write that BTC and the crypto market are now returning from a short bull run and the US-China trade war will drive BTC price up again really soon.
"Bitcoin is making its case an uncorrelated, safe-haven asset as well as a global hedge, while mainstream traditional markets, including stocks, tumble. And the next key level to watch is $10,000," they write.
We reported a few days ago that the general opinion among crypto experts is that if BTC is able to hit the $10k psychological level, the FOMO will go mainstream and people who have not invested so far will finally realize that they can only buy at higher prices now, but they'll do it anyway.
Another correction expected?
Some crypto experts are believing that we should get ready for another price correction soon.
The biggest crypto analyst on YouTube just said that he believes this recent drop in the price of BTC will unfortunately continue. But, on the other hand, it will be the best time to buy.
The Daily Hodl reported that Nicholas Merten (aka DataDash) said that he's expecting a 40% correction in the recent parabolic rise of BTC, bringing the price of BTC to about $5,000 in the following weeks.
He said that when BTC hits that level, he will definitely buy.
CoinMarketCap
CoinMarketCap is a website that provides cryptocurrency market cap rankings, charts, and more. It was purchased by Binance for $400M in 2020.
Coinbase
Coinbase is a digital currency exchange headquartered in San Francisco, California.
An experienced finance writer for more than 10 years, active industry watcher, and gadget enthusiast.
CEX.IO
Coinbase
Binance
Lasted news