Bitcoin (BTC) Vs. Ethereum (ETH) – Vitalik Buterin Is Laying Out The Differences
Ethereum's Vitalik Buterin seems to be making comparisons between projects a lot these days. The most recent one is BTC vs. ETH.
Buterin highlights the differences between Bitcoin (BTC) and Ethereum (ETH).
During a brand new interview with Business Insider, Buterin is asked to explain the biggest issue that Bitcoin has and which he's trying to fix with the help of Ethereum.
Buterin said that Bitcoin is like a pocket calculator; in other words, it is a powerful app that knows how to do one thing really great.
He continues and explains that on the other hand, Ethereum is something similar to a smartphone.
"Think of the difference between something like a pocket calculator and a smartphone, where a pocket calculator does one thing, and it does one thing well. But really, people want to do all these other things," Buterin said.
He continued and explained, "And if you have a smartphone, then you have a pocket calculator as an app, you have a music player as an app, you have a web browser as an app, and pretty much everything else."
You can see what more Buterin has to say in the video below.
Bitcoin (BTC) vs. Ripple's XRP
Buterin has recently compared the two coins and in his opinion, XRP is much better than BTC.
Vitalik Buterin tweeted a comparison between BTC and XRP and this was a reply to a tweet by Pierre Rochard who is a software engineer.
It has been also recently revealed that Buterin used to praise the XRP decentralized project a few years ago and he even wrote a paper on it.
"Altogether, what Ripple has accomplished is impressive. With Ripple, we have a way of sending, receiving, and holding any currency – not just one specific cryptocurrency – in a decentralized way," he was writing in his piece.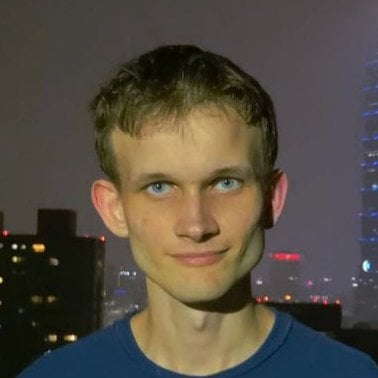 Vitalik Buterin
Vitaly Dmitriyevich "Vitalik" Buterin is the co-founder of Ethereum, the world's most popular smart contract platform that enables developers to build decentralized applications (at the time of wirting this, ETH has a market cap pf $2B). Prior to his development of Ethereum, Buterin was the co-founder of Bitcoin Magazine.
I am a technical writer, author and blogger since 2005. An industry watcher that stays on top of the latest features, extremely passionate about finance news and everything related to crypto.