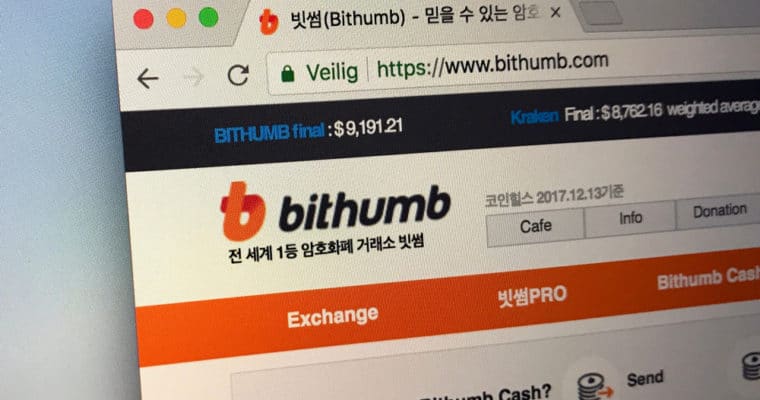 The South Korean cryptocurrency exchange, Bithumb, has been hacked – again. Las year, thirty-thousand users suffered after Bithumb was attacked by hackers. Being no strangers to these attacks, the cryptocurrency exchange has learn how to deal with the issues and act in their customers' best interests.
As a means to ensure transparency, Bithumb released a report containing a 'scale of damage' which highlights what currencies were stolen and which were affected. The good news is that the scale of attack was not huge, and it was less than initially believed. This has to do with the fast reaction time from Bithumb.
In an interview with the Ethereum World News, Bithumb stated:
"The main reason for the reduction of the damage is due to the ongoing participation, support and cooperation of cryptocurrency exchanges and cryptocurrencies foundations across the world. Also our quick response to the cyber-attack by removing cryptocurrencies from hot wallet to cold wallet effectively contributed to reducing the overall damage."
Hackers managed to breach hot wallets of 11 currencies: three-fourths of the founds were in BTC and the rest of the affected ones were BCH, ELF, ETH, ETHOS, GNT, HSR, KNC, OMG, VEN, and XRP.
Bithumb Will Compensate Affected Customers
For this last breach, Bithumb also promised to compensate the affected customers.
The theft victims would have to apply for reimbursement, and they will receive the stolen currency in a cryptocurrency that Bithumb will keep undisclosed. The exchange will also receive 10% more interest rate for locking the users funds for the remaining of withdrawal halt period. Bithumb members will get commission-free, and free daily trading coupons.
Bithumb's response to this event is a strong reminder that they are willing to remain in the industry. Until hacks become a thing of the past, other exchanges should learn how to respond to these attacks from Bithumb. The next step would be to make sure that it won't happen again.