Ripple (XRP) – For possibly many reasons, XRP has been highly misunderstood by the general public and by cryptocurrency Luddites. Some have said that XRP is a sh** coin that has reached its valuation potential. Some have said that the protocol for the coin is unreliable. Some have said that XRP will never be adopted. And still others have said that XRP is not cryptocurrency at all, and that it is centralized. But they were all wrong. They were all very, very wrong. And the evidence of their misunderstanding and naiveté about XRP can be found in the just-announced live application of XRP for cross-border payments by the Cuallix financial system, as well as in an analysis of the XRP protocol published this week by Cornell University.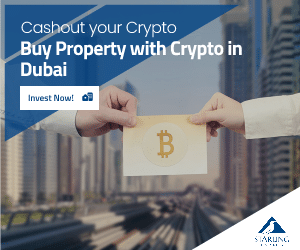 FIRST, LET'S TALK PROOFS
In a cryptocurrency architecture authentication proof styled "Analysis of the XRP Ledger Protocol," distributed cryptocurrency systems architects Brad Chase and Ethan Macbrough prove that XRP is a highly "safe" cryptocurrency "even in the presence of faulty or malicious participants".
This authentication and analysis was published this week by Cornell University's Computer Science: Distributed, Parallel, and Cluster Computing repository, along with a companion protocol proof for an upgrade to the XRP ledger titled "Cobalt: BFT Governance in open networks".
Because these authentications have been published by Cornell University, they have gained the advantage of being analyzed and supported by the veracity of the greatest minds at work in distributed ledger systems. The proofs not only silence any claims that XRP is not a cryptocurrency, but they also silence any claims that XRP is centralized. XRP is a distributed ledger, in the same classification of currency as Bitcoin, or Ethereum, but using a protocol that is mind-numbingly different from these ancestor coins. Yes, it is true that XRP cannot be mined. But neither can dollar bills or MasterCards. Just because dollar bills cannot be mined like gold or silver does not mean that you cannot buy a sandwich with dollar bills. In fact, it's a lot easier to buy a sandwich with dollar bills than it is to buy a sandwich with some specks of gold. It's this ease of use that distinguishes XRP from all other major altcoins, an ease of use that comes along with incredible architectural stability—so stable that the published proofs assert positively that "the XRP network is safe and cannot become 'stuck' making no forward progress".
Because these proofs have been submitted for review by the world's leading cryptocurrency architects and distributed-ledger computer scientists, they should be considered facts. The questions that remain for XRP are not whether the coin is a cryptocurrency or whether it is a sh** coin. The architectural questions that remain for XRP are how much faster can XRP get, and how much safer can XRP become?
IF YOU UNDERSTOOD THE RAMIFICATIONS, YOU WOULD BE STUNNED
Breaking news this week that Cuallix financial services is using XRP in its international money transmission from the U.S. to Mexico (or vice-versa) is the biggest news in the use-case dialogue that has hit the cryptocurrency discussion, period. Three days ago, Cuallix released the Cuallet, a cross-border transfer application that uses XRP for money transfer—as confirmed by the Cuallix organization, a Mexican financial services provider with an office in Hong Kong.
Translated, the confirmation reads thus in English: "We are proud to be the first in the world to reduce costs of sending international payments using xRapid –Ripple."
For those who are not aware of the significance of xRapid in relation to XRP, xRapid uses XRP as a central artifact in the transmission of international payments. Or in other words, the coin is now in use for the most significant cryptocurrency real-world application that's yet to happen.
IT'S TIME TO ADJUST
When news first hit the crypto market five months ago that Cuallix planned to use XRP in the xRapid system for cross-border money transmission, the market responded with XRP quickly rising more than 50 percent in value. Unsure of the ramifications of this might-be scenario, the market wobbled, and XRP price soon dropped, leaving the coin at an overall 10 percent gain after the news. Now however, with Cuallix going live with the use of XRP in international currency transmission, the market will be forced to take a sleeping giant into primary consideration—a giant that has awoken like a skilled, swift, and steeped hunter.
Those who have argued that XRP will not be used by industry are now out of this conversation. Those who have argued that XRP's fluctuations in price will make the coin untenable for use by financial institutions are also no longer in this conversation—since the speed with which XRP closes transactions makes this criticism irrelevant, and since XRP use in the xRapid system is confirmed live with Cuallet. Those who argue that XRP is not a cryptocurrency are way, way out of this conversation, since the Cornell University XRP ledger publication clearly illustrates the wrongness of this fallacy.
In the end, the cryptocurrency market has severely mis-interpreted XRP. A correction is about to happen, one that may take months or years for the market to fully comprehend. For any of you XRP HODers out there, buckle in for the ride—and make sure you have a couple of sandwiches with you and a bag of chips. Because it looks like it will be a long one, and probably one of the best rides of your life.
ADVISORY: I am not a financial advisor, and the information in this report should not be used as financial advice. I would not suggest speculating in cryptocurrency. This report is opinion and commentary only. I own some XRP and other alt-coin, but I do not day trade.
Cover Image source: cuallet.com