BSV Boycott: Binance CEO Delists BSV, Says Craig Wright Poisoned The Crypto Industry – ShapeShift And Kraken Follow While Calvin Ayre Responds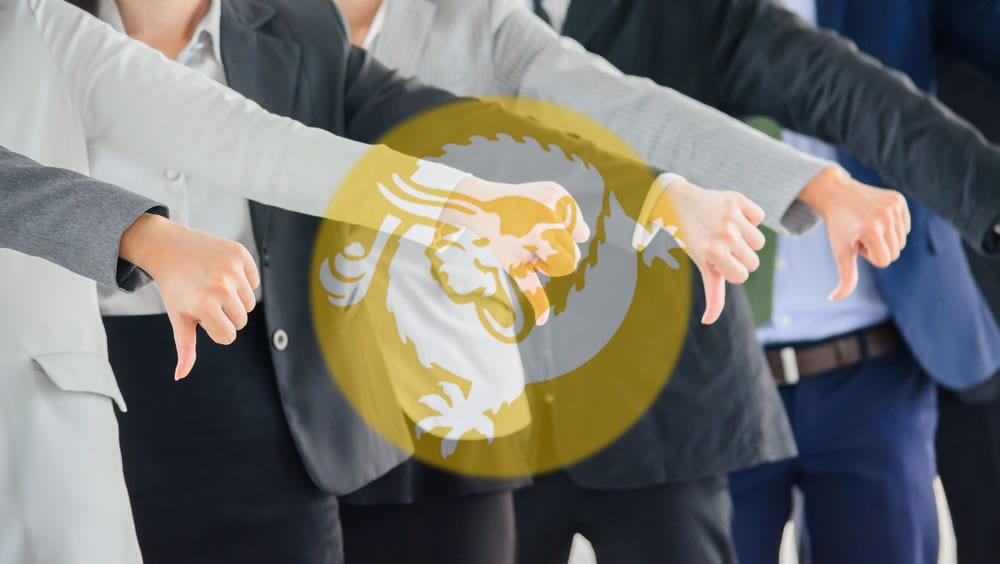 We already reported that the crypto space is slowly but surely getting sick and tired of Craig Wright's false claims of being the real Satoshi Nakamoto and more than that, of his threats against anyone who's calling him a fraud.
The last drop was triggered by Wright's threats towards Hodlonaut who also called him a fraud and the so-called Satoshi intimidated him.
Binance CEO was saying a few days ago, that if he doesn't stop, he'll delist the BSV coin.
Binance delists BSV
Now, Changpeng Zhao has made the right decision and decided to delist Bitcoin SV (BSV) which is a fork of Bitcoin Cash.
This will be taking place on April 22. He made the announcement in a tweet.
CZ claimed that Wright's rhetoric had poisoned the crypto industry, says The Daily Hodl:
"To be clear, I don't choose sides on technology. We let the market do that. I am against fraud, such as lying to be someone. As such, it is my strong opinion that: Craig Wright is fraud. The real Satoshi can digitally sign any message to prove it. This is as simple as breathing for him/her. And we have the pub key. Until then, everyone is Satoshi, except Craig Wright!" CZ said.
He continued and explained that "Lastly, anyone who supports BSV from a tech perspective should be attacking the fraudulent Craig Wright, who is poisoning YOUR community, and not attack the rest of the world. Anyone thinking CW is Satoshi should read about how a private key works, ie, learn about crypto."
#Binance Will Delist $BCHSVhttps://t.co/15eZYc7wan pic.twitter.com/R3X389ZfM6

— Binance (@binance) April 15, 2019
Bitcoin SV supporter Calvin Ayre responded to the actions of CZ Binance.
"Wow…Binance is not an honest broker. They are playing god. Maltese regulators have to investigate and likely other jurisdictions also. All this because they are upset that Craig is now willing to prove he is Satoshi…what are they afraid of?"
ShapeShift also decides to delist BSV, Kraken might follow
After Binance's announcement ShapeShift's CEO Erik Voorhees said that his exchange has already decided to delist the coin.
CryptoGlobe notes that the Kraken exchange is next.
We stand with @binance and CZ's sentiments. We've decided to delist Bitcoin SV #BSV from @ShapeShift_io within 48 hrs.

— Erik Voorhees (@ErikVoorhees) April 15, 2019
Gemini exchange said that they never listed the coin, to begin with.
JUST IN: @Gemini never listed $BSV in the first place.

— Tyler Winklevoss (@tyler) April 15, 2019
Anthony Pompliano stepped up and called out for delisting Craig's BSV crypto from all crypto exchanges on May 1st.
https://twitter.com/APompliano/status/1116711894625202176