Here's a great sci-fi movie theme for a cozy evening: Evil Bots Vs. The Famous Vigilante Lawyer & Bitcoin Inventor.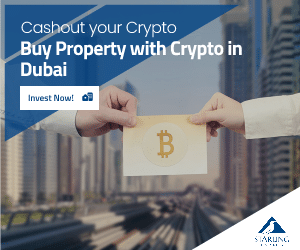 Craig Wright is a controversial figure in the crypto space for more reasons, and, unless you've been living in a cave without any Internet access, you definitely know that the man claims he's Satoshi Nakamoto, the anonymous inventor of Bitcoin.
After a lot of years have passed since he made this claim, new evidence seems to suggest that Wright is obviously not the real Satoshi, Cryptopotato reports.
You can find out more details on the matter in our previous article.
WikiLeaks has called the man "a proven serial forger of documents claiming that he is the inventor of Bitcoin. He has been repeatedly caught."
They say he's just trying to raise money to escape prosecution and keep his business afloat.
WikiLeaks has also made sure to explain that on more occasions, Wright's lies have come to light.
They also emphasized that the WikiLeaks team has been able to verify these accusations.
Wright wants to take bots who steal his copyright to court
Recently Wright took to Twitter and told followers to collect the bots that are using his 'copyright' to court. Such an evil bot is Fake-toshi.
Here's his tweet:
https://twitter.com/ProfFaustus/status/1106992514895147013
People's feedback is the usual one – they slammed him. Someone has a solution to the whole problem and says "I know a solution for this. Don't post anything at all. We'll all live in a better place."
Another follower also hits Wright just where it hurts:
"How pathetic to talk about copyrights when you are a proven fraud and a clown exposed several times in the past."
When someone asked how has been this proven, the same follower responds:
Someone else called Wright a "living, breathing meme," and so on.
It's also interesting to mention that the so-called Satoshi Nakamoto is also a lawyer, according to what he says these days. Here's his tweet:
https://twitter.com/ProfFaustus/status/1107060996663857153
Well, no comment to this and we'll just keep waiting to see how this Wright Vs. Evil Bots saga continues.
The latest adventures of Craig Wright aka Satoshi Nakamoto aka Mr. Lawyer
If you are wondering what else Wright has been up to these days, he's not just after the Twitter bots, but he's also dreaming of destroying the anonymous "crime" coins Monero and Zcash.
He recently told CNBC that he knows how to destroy XMR and ZEC. He also said that he is going to expose these coins sooner rather than later.
"If you have a privacy coin, I will show you that it is basically as private as running through Times Square with your pants around your ankles," he said as reported by CCN.
https://twitter.com/ProfFaustus/status/1102881811762475008
It's nice to know that someone keeps an eye on us, crypto enthusiasts, and wants to help the feds smash the bad people.
Anyway, stay tuned for juicier Wright-related news, especially if you're a fan of evil bots, crime coins from crypto space and superheroes.