Soaring ahead to new all-time highs of over $100, it is safe to say that Litecoin (LTC) has enjoyed its best year on record. When analyzing cryptocurrency market trends, however, it's just as important to be an ultra-realist as it is an ultra-optimist.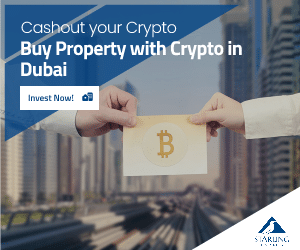 The one question on everyone's lips at present is: "Should I buy Litecoin now? Or will we soon see a price reversal where it will be possible to buy in cheaper?' In answer, it is important to say that yes, the current Litecoin value will likely reverse temporarily at some point. Such a pull-back, however, should not deter new investors from buying Litecoin now while prices are still relatively low (compared to the BTC and ETH) anyway.
Why a Litecoin Value Correction Might be Imminent
Prior to sounding alarm over the idea of a sudden Litecoin (LTC) pull-back, it is important to remember that sell-offs and price corrections aren't necessarily a bad thing. When a digital currency price corrects, it will often rebound soon after. What is more, this is almost always thanks to new investors taking advantage of new low-cost market entry points.
40% of Litecoin Coins are Controlled by 69 Individual Wallet Addresses
The most logical reason why the current Litecoin value could soon retract is simple. 23,036,441 Litecoins (equivalent to 42.63% of the overall current supply), are held at present in just 69 individual wallet addresses. This being the case, human nature would suggest that at some point, people holding large amounts of LTC will start selling while prices are high, before looking to buy Litecoin back as prices fall.
The Current Litecoin Price Isn't representative of Actual LTC Network Traffic & Trading
The strongest non-circumstantial evidence that a Litecoin price correction might be imminent, stems from the fact that LTC network traffic hasn't increased substantially since November 24th. Prices continuing on upwards are, in this case, being buoyed (more likely) by the current Bitcoin price.
Bitcoin Itself May Soon See a Considerable Price Correction
Routinely touted as silver to Bitcoin's gold, Litecoin price predictions are intrinsically linked to Bitcoin's own growth forecast. As it is,
however, Bitcoin itself might be in line for a pullback, one due specifically to a bubble-like scenario unfolding completely outwith the BTC networks control.
The Big Bitcoin Multilevel Marketing Bubble
In recent years, automated Bitcoin trading platforms such as Bitconnect, USI tech, and several others, have risen to prominence. What is more, the appeal of such platforms is simple. Each offers digital currency investors an opportunity to make 480%+ returns on investments completely passively and completely risk-free.
Sadly, all such platforms are nothing short of well dressed Ponzi schemes and multilevel marketing operations. Moreover, as new investors enter the digital currency market, many such schemes are being called out for what they really are. This is subsequently leading to diminishing new sign-ups and trading volumes. What is more, when such schemes start failing, they will inevitably implode in such a way which loses some  investors millions in the process. 
Does an LTC Pull Back Mean People Should Wait to Buy Litecoin?
While speculative analysis of the current Litecoin value and Bitcoin state of play might seem apocalyptic, people holding long-term positions with either currency have nothing to worry about. The current Bitcoin value routinely corrects before rebounding and reaching new price highs in the process. What is more, people looking to buy Litecoin shouldn't attempt to wait for a reversal if they plan to buy and hold LTC long-term.
Whether because of planned pumping and dumping of digital assets or simple selling hysteria, cryptocurrency price corrections can happen in the blink of an eye. Much more importantly, when prices do rebound, they often rebound much faster than people can reasonably anticipate. This being the case, savvy investors should expect an LTC pull-back at some point. What investors shouldn't do, however, is bank on such a pull-back,  especially if looking to buy Litecoin and hold long-term throughout 2018.