Ripple's crypto XRP is no stranger to the volatility of the crypto market, but this is no surprise.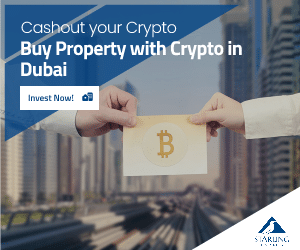 After a recent rally, XRP's price dropped a couple of days ago, shedding more than $2 billion in market cap, according to CoinMarketCap.
But now, after Coinbase's announcement that it's planning to add new digital assets to its listing, XRP's price surged by 17%.
"Our goal is to rapidly list all assets that meet our standards and are compliant with the local law while providing our customers with the tools to discover, evaluate, trade, and use digital assets," Coinbase announces, and you can read all the details here.
As you can see XRP's price fluctuates and lots of crypto enthusiasts have been wondering how can xRapid, Ripple's product that is based on XRP, survive in such a market.
Market volatility and xRapid
Chris Larsen, Ripple's co-founder, explains how the company has created xRapid to offer financial institutions a regulatory compliant way to use the liquidity and speed of XRP for cross-border payments.
It seems that the actual amount of time that XRP is involved in the process of an xRapid transaction is so short that the whole volatility issue becomes irrelevant.
Ripple's head of product addresses volatility
Ripple's head of product Asheesh Birla says the process will actually result in a transaction with lower costs and volatility than fiat.
"We asked our customers – and using xRapid, the volatility that our end-customers are using, the xRapid end customers are using, is only a few seconds. And so we asked them, 'A few seconds of XRP volatility – how do you feel about that?'
Birla goes on and explains that between the volatility of a few seconds of XRP vs. the volatility of a week holding a currency there's a massive difference.
Even if the real-world success and huge impact of xRapid remain to be seen, Ripple and partners have been testing the product in various cross-border pilot tests all over the world, and the results have been more than satisfying.
xRapid might go live in October.