Cardano (ADA) was faced with lots of ups and downs in the crypto world, and we already know that no coin is unshakeable, not even ADA. The leading cryptos Bitcoin (BTC) and Ethereum (ETH) will eventually give their position to other leading and more modern cryptos such as Cardano.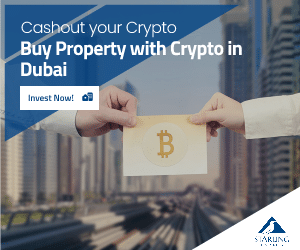 Currently, Cardano is placed on the 7th position, and it's being traded at $0.242 and it decreased by 5.97% in the past 24 hours according to CoinMarketCap. On the other hand, Cardano managed to recover from the bearish trend that was floating in the crypto market during the past week, and it's currently crawling back up despite the market crash.
Bitcoin and Ethereum
Bitcoin (BTC) is currently placed on the number 1 position in the crypto world thanks to its market cap of $143 billion, and it's being traded at $8,332.8. There's been a decrease of 2.19% in the past 24 hours. Ethereum (ETH) is currently being traded at $695.07 with a market cap of more than $68 million, and as you probably already know it's placed on the second position in the global cryptocurrency market list. According to the same CoinMarketCap, Ethereum went down by 3.08% in the past 24 hours.
Charles Hoskinson is optimistic regarding Cardano
CEO of Cardano, Charles Hoskinson is pretty confident about the coin, believing that Cardano will definitely surpass both the two major leading coins in the world that we mentioned above.
Cardano (ADA) has a trading volume of over $116 million and a market cap of around $6 billion with a fluid supply of 25,927,070,538 ADA.
ADA is a young coin, but it makes up for this with its original features regarding the blockchain technology. Three essential entities support Cardano: the Cardano Foundation, Input-Output Hong Kong [IOHK], and Emurgo from a Japan and Hong-Kong based company.
Cardano's originality comes from the fact that it introduced its multi-layer data processing model.  The ultimate target flaunted by Cardano is to surpass Bitcoin and Ethereum by carrying onboard commercial customers that they cannot process.