EMURGO, the company behind Cardano drives increased adoption and also makes sure to add more value to ADA holders.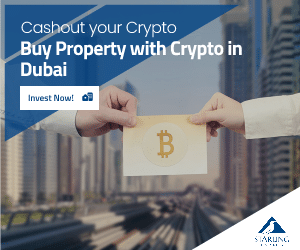 They just introduced the much-awaited Cardano (ADA) crypto card in Seoul, South Korea.
This solution was possible only thanks to EMURGO and Metaps+ partnership which allows for the delivery of a solution for South Korea residents to use their ADA tokens in order to pay at more than 33,000 retailers.
As you can imagine, this highlights an enormous step in the adoption of ADA.
This great news got shared on EMURGO's official YouTube channel a couple of days ago, and the community was obviously more than happy to embrace such an exciting announcement.
ADA Crypto Card
There are not so many details, and specifications regarding the Cardano crypto card shared in the video, but there's one thing that's pretty clear: it is simple and fast to pay using it, and the confirmation only takes a few seconds.
The cards are also issued with a particular amount of ADA on them, as you will see in the video.
Cardano adoption grows
Aside from the introduction of this useful ADA card, EMURGO seems to be living its best days so to speak, by driving ADA adoption.
It was already reported that together with Ripple, NEM, and Fetch.AI they launched the Blockchain for Europe association.
Four blockchain global leaders have recently joined forces in order to develop an association that will be representing blockchain organizations in Europe.
The association will provide a unified voice for the crypto industry in Europe. It will also make sure that the upcoming regulations in Europe will support innovation here.
Cardano also launched its testnet and users have the ability to test the tokens in order to experience the system and learn how to use the future features safely for free.