The crypto space receives more validation from an important giant in the industry.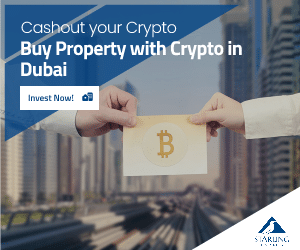 Crypto exchange Coinbase has provided an enormous stamp of approval to a recently launched USD-pegged stablecoin that's set to supplant Tether (USDT) as the leading in this niche.
You can buy and send USDC on Coinbase
Coinbase just revealed that from now on, customers are able to buy, send, and receive USD Coin, the crypto initially launched by Circle.
Coinbase customers all over the world are able to send and receive the token backed by physical dollars stored in company-controlled bank accounts.
US customers besides the ones in New York can buy, and sell the token on Coinbase.com.
USDC is not listed on Coinbase Pro at the moment, which is the company's professional exchange, but it will get listed shortly.
Coinbase said that the fiat-based blockchain currencies could support the development of a more open financial system and they could further the adoption of DApps.
"The advantage of a blockchain-based digital dollar like USDC is easier to program with, to send quickly, to use in dApps, and to store locally than traditional bank account-based dollars. That's why we think of it as an important step towards a more open financial system."
https://www.youtube.com/watch?v=COljxvEgDOg
USDC does not involve any risks for volatility
Coinbase also said that USDC and similar stablecoins are great for business purposes and e-commerce applications because there's no risk of instability involved.
Coinbase also joins Circle as a founding member of the CENTRE Consortium which governs the development and issuance of USD Coin and more stablecoins that the consortium may decide to develop in the future.
When launching USDC via this partnership with Coinbase, Jeremy Allaire, co-founder, and CEO of Circle, highlighted how important is to create an asset that has no single owner or issuer.
"Coinbase joining us to co-found CENTRE and launch USDC reinforces the value of a shared, standard, interoperable stablecoin. Like internet standards, USDC is now not owned by one single company, but distributed among network participants according to clear rules, regulations, and collectively-owned software," he said.
You can read more details here.